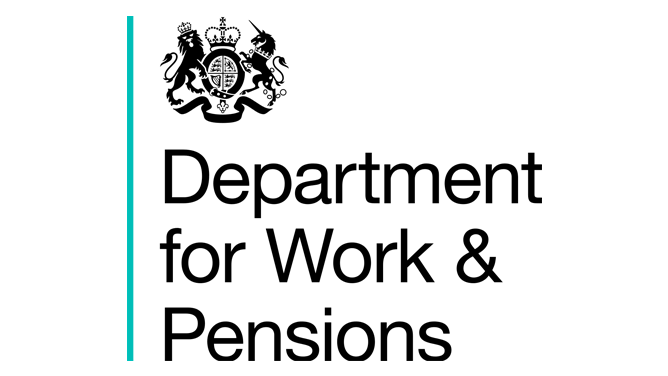 More than 3,000 employers in the North West have signed up to the Government's flagship Disability Confident scheme to-date, leading the way and showing their commitment to supporting disabled people in the workplace.
New figures published by the Department for Work and Pensions (DWP) reveal that 3,054 in the North West have signed up to the scheme so far. The initiative champions inclusive employment and encourages businesses to recruit and retain disabled people.
One of these is Wirral-based AdviserPlus, a provider of specialist HR services.
Pat Ashworth, Director of AdviserPlus said:
"Adviser Plus is proud to be recognised as a Disability Confident leader and has been proactively involved in the promotion of the scheme, both within the business and more widely in partnership with our clients.
"We offer sound HR advice and guidance for managers across our client base. By developing the skills and competence of our HR professionals, we can ensure that we deliver strong, appropriate and relevant Disability Confident messages; providing practical disability specific resource materials and toolkits to help ensure that disabled people are treated fairly and equally, enabling them to reach their full potential."
The number of Disability Confident employers across Britain now exceeds 20,000, benefiting more than 11 million people, and comes at a time when the Government has announced it is redoubling its efforts to help more disabled people into work. An extra 315 Disability Employment Advisers are also to be recruited at jobcentres across the country by May.
Minister for Disabled People, Justin Tomlinson said:
"I know the value of having a diverse and inclusive workforce, so it is fantastic to see so many employers across the North West become Disability Confident. I would encourage other organisations, big or small, to follow their example and help disabled people unlock their full potential.
"Disabled people will not be left behind as we build back fairer. We are committed to seeing 1 million more disabled people into work by 2027 and as we recover from the pandemic we are redoubling our efforts to boost the support for disabled jobseekers."
The recruitment drive of new Disability Employer Advisors builds on the 13,500 new Work Coaches across Britain taken on by the department over the past nine months to support Britain's recovery effort.
The additional 315 DEA roles will start to be filled from this month. They will bring total numbers to 1,000 once recruitment is complete by the end of May.
DEAs cover every jobcentre in the country and working alongside Work Coaches, specialise in finding the right support to help clients who have a disability or health condition into work.
Brian Thompson, a DEA based in Bolton said:
"My role is to help disabled customers or those with a health condition reach their full potential. As a DEA, I want to go that extra mile by providing a service tailored to the individual, so they are properly supported to take the next steps whether that's through employment or training, irrespective of any barriers they face."

All of the interventions from the UK Government's Plan for Jobs can also utilise the support offered through Access to Work.
The scheme, now available to those who work from home, includes grants worth up to £62,900 and can cover the cost of the workplace adjustments that disabled people need to do their jobs, including sign language interpreters, as well as services such as mental health support.
Disability Confident employers
New figures published show that as of March 31st 2021, there are over 20,000 employers across Britain. In England alone, there are more than 18,000:
| | |
| --- | --- |
| West Midlands | 1,662 |
| South West | 2,269 |
| South East | 1,834 |
| North West | 3,054 |
| North East | 2,306 |
| Yorkshire | 1,239 |
| East Midlands | 1,382 |
| London | 2,464 |
| East of England | 1,865 |
https://www.gov.uk/government/publications/disability-confident-employers-that-have-signed-up
Disability Confident
The Disability Confident scheme helps employers create more inclusive and diverse workforces by championing inclusive recruitment practices.
The scheme helps them think differently about disability, and improve how they attract, recruit and retain disabled workers.
The latest figures show over 20,000 employers have signed up to the Disability Confident scheme.
Over 11 million people have been declared to work for Disability Confident employers across the UK.
For more information on the Disability Confident scheme and how to become a Disability Confident employer visit: https://disabilityconfident.campaign.gov.uk/
Disability Employment Advisers
The additional 315 Disability Employment Adviser roles are being recruited internally.
We will be utilising colleagues who have the skills and knowledge to do the role, including those who are passionate about disability and have lived-experience.
The new DEA roles will start to be put in place this month and once the process is complete the total number will increase to 1,000.