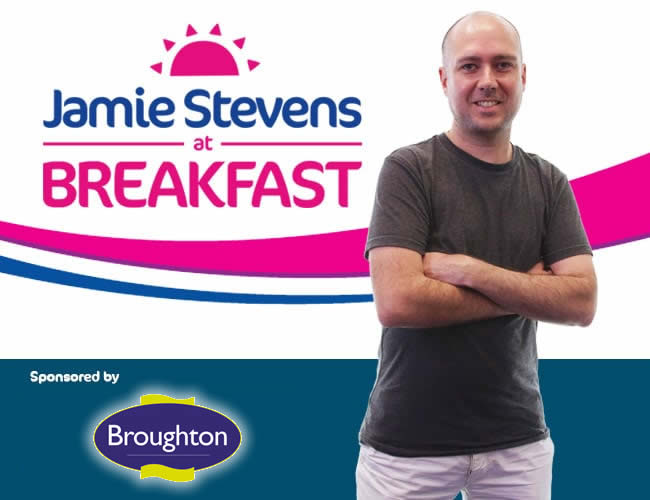 The Breakfast Show with Jamie Stevens
Sponsored by - Broughton Shopping
Monday to Friday 0600 – 1000 & Saturday 0800 - 1200
Join Jamie on the Breakfast Show and start your day off right!
Test your music knowledge in the Mystery Years.
Try and get your head around the Breakfast Brainteaser.
See if you can identify the mystery celebrity on 'Who Am I'.
Stay on the move with our regular Traffic and Travel bulletins.
Plus, we'll keep you posted on the day's Top Trends.
How To Get A Message To The Studio
If you'd like to contact Jamie during the show you can send a message by clicking HERE