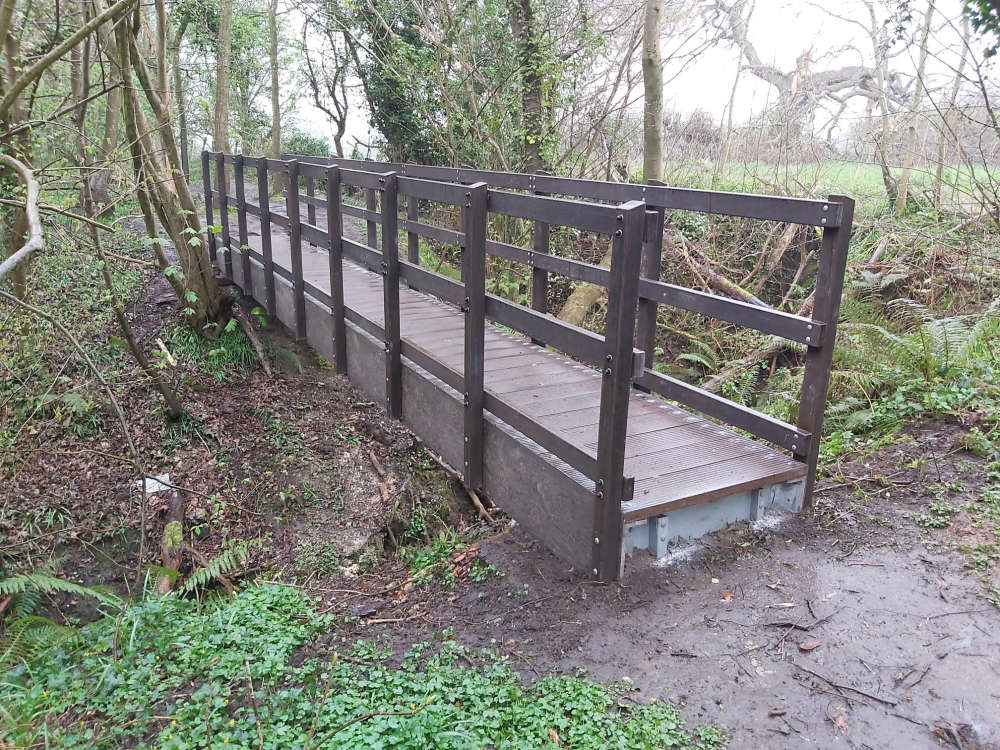 This year Cheshire West and Chester Council has funded £175,000 of improvements to public rights of way (PROW) at locations across the borough, £50,000 more than was planned at the beginning of the financial year.
Many PROW have been affected by increased use during the pandemic and the impact of severe weather.
The Council's Deputy Leader and Cabinet Member of Environment, Highways and Strategic Transport, Councillor Karen Shore said: "Our PROW team is working hard to maintain our network of public rights of way. The results look wonderful and I'm delighted we have been able to use sustainable materials where we can. In total, 41 improvement schemes were completed last year on the Council's PROW network."
Work has included cutting back vegetation, new timber on footbridges, resurfacing, digging out wet areas, stile replacement, kissing gate installation as well as new furniture and signposts. More schemes are planned in the coming months.
Works this year have included the following projects:
Guilden Sutton No. 1: The Public Footpath had been eroded to a point where it was falling into the adjacent ditch. Revetment boards were installed alongside the footpath and ditch, and then a compacted stone surface was laid behind them. The completed works have significantly improved accessibility.
Saughall No. 15: The previous bridge had rotted and snapped on one side so was a potential hazard to users. The route was closed for public safety and the bridge replaced with a glass reinforced plastic (GRP) structure. Using this GRP material ensures that the structure will remain useable for many years to come.
Stoak No 2: The route is a Public Bridleway, so should be available for pedestrians, cyclists, horse riders and mobility vehicles. However, it had become so overgrown that a pedestrian would have to walk doubled over in places. Vegetation was cleared back to make the route fully available for use again. The completed works have significantly improved accessibility to the Bridleway.
Gresty's Waste – Sandstone Trail -The steps which take you down from the car park on the Sandstone Trail had deteriorated to a point where they were dangerous to use. The steps were replaced and have significantly improved the safety of the Sandstone Trail.
Willington No. 1 - During Storm Christoph a section of embankment was washed away. The route was closed for public safety and an eight-metre new footbridge was installed.
Pictured - Saughall No. 15.