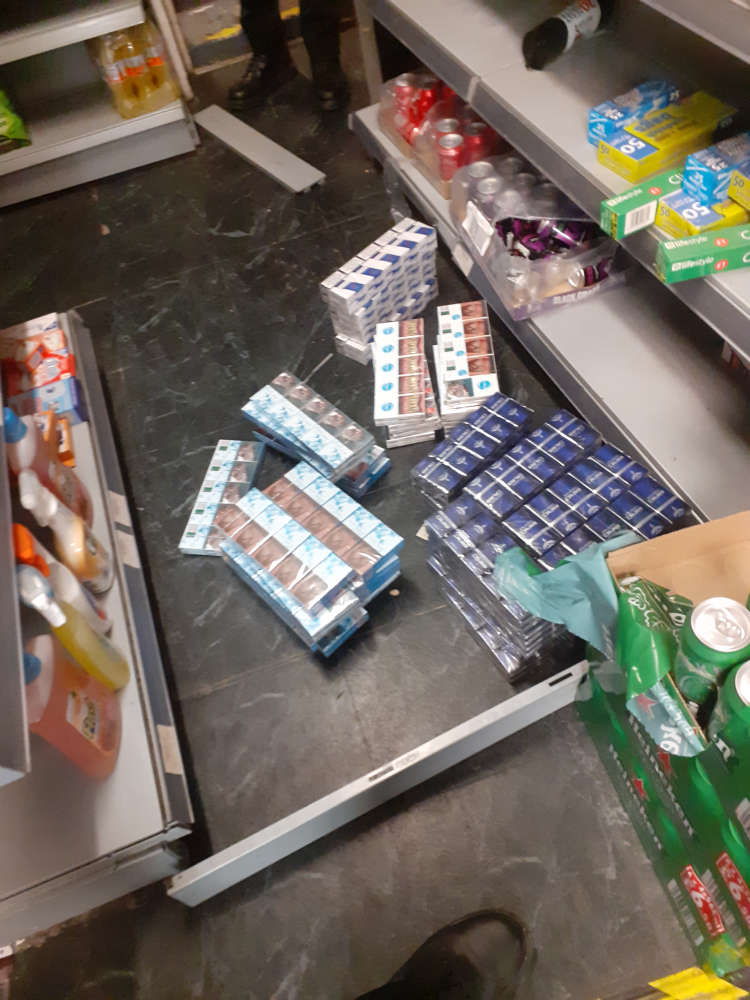 Deva Wine in Chester and its owner has been ordered to pay £10,745, at a hearing at West Cheshire Magistrates Court.
Trading Standards Officers from Cheshire West and Chester Council carried out an unannounced inspection at Deva Wine, 43 Boughton, Chester, where a sniffer dog helped them discover illegal cigarettes and hand-rolling tobacco in hidden locations.
Some of the goods were counterfeit (a brand of cigarettes made without the owner authorisation). The majority were genuine cigarettes which had been smuggled into the UK and did not comply with the UK packaging requirements, with no UK health warnings, contravening health packing regulations, so were seized.
In total 636 illegal packs of 20 cigarettes (12,720 cigarettes) were recovered along with 14 packs of hand-rolling tobacco. Goods to a value of £8,476 were seized.
At West Cheshire Magistrates Court, both the company and Mr Asso Hemn Hassan, 39, of Lea Road, Wolverhampton, pleaded guilty to four offences.
Deva Wine received total fines of £10,000 and Mr Hassan, a 12-month community service order (150 hours per charge concurrent), £650 costs and a victim surcharge of £95.
Councillor Christine Warner, Cabinet Member for Homes, Planning and Safer Communities, said: "Our Trading Standards officers will vigorously pursue those involved in the sale of counterfeit goods and continue to protect the public and legitimate traders by removing poor quality counterfeit products from the marketplace. Crime does not pay."
The case will now proceed to a Proceeds of Crime Act hearing to establish what benefit Mr Hassan had received from the crime.
Pictured - Illegal cigarettes seized at Deva Wine.