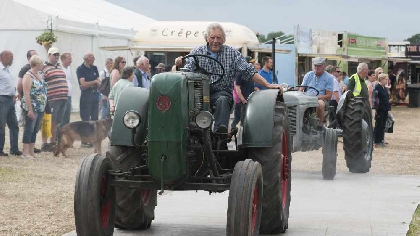 Organisers of the Royal Cheshire County show have moved to reassure visitors that there is no immediate terror threat.
Concerns have been raised after the conviction of 32-year-old Rabar Mala, from Warrington, who was jailed for eight years after he helped fellow jihadists.
He helped them set up SIM cards to recruit potential terrorists on social media.
Evidence in court linked a messaging account to him apparently suggesting last year's Cheshire show as a target for ISIS.
The event attracts around 100,000 people across two days.
But RCCS organisers say there is nothing to suggest an attack is being planned.
A statement released by them sates: "The Royal Cheshire County Show would like to reassure visitors of the Show of the security measures in place after becoming aware of various reports on and around Saturday 28th April of an illegal immigrant based in Cheshire was suggesting an intervention on last year's Royal Cheshire County Show.
"The Cheshire Agricultural Society regards the safety of all persons, whether visitors, exhibitors or show staff as its highest priority and whilst they take the report extremely seriously, they note that no evidence of an actual plot had been found, just one individuals suggestion. The Show has, and will continue, to be organised under a multiagency (Police, Ambulance, Fire Service and Local Authority) developed and approved Emergency Contingency and Operational Plan. The services of a 24 hour professional security company are employed pre, during and post Show."
Nigel Evans, Executive Director of the Royal Cheshire County Show commented: "We would, as with any major event, encourage the public to remain vigilant throughout their visit to this year's Show, and of course to make the most of this fabulous family day out. We are advised that there is no intelligence to suggest that the Show is under threat and we continue to look forward to this wonderfully popular annual event."
The annual event is taking place on June 19-20 this year.