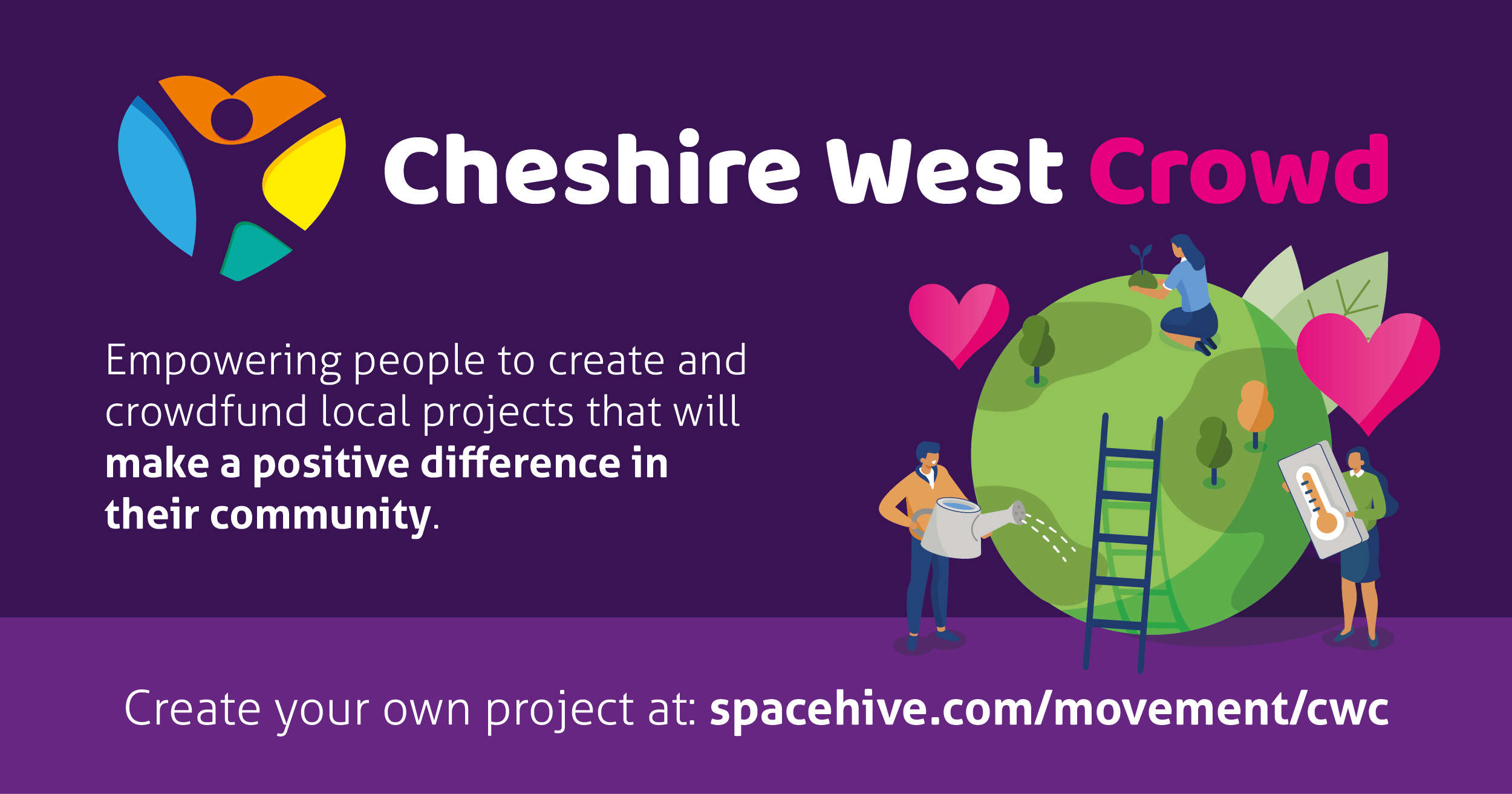 Jackie Weaver is the latest person to show her support for the Cheshire West Crowd and pledge towards community projects aiming to make a real difference.
The Cheshire West Crowd, which is being run by the Council in partnership with Spacehive, is an exciting new digital crowdfunding initiative, providing an opportunity for community-led ideas to be created so the borough can become more vibrant, resilient and connected.
Jackie, Chief Officer of the Cheshire Association of Local Councils (ChALC), has risen to fame in the last year, making regular appearances on TV and at events, producing her own podcast and writing a book.
After the Council pledged around £200,000 to projects through its various funding pots, Jackie has decided to get behind the Cheshire West Crowd and will be pledging around £10,000 generated from her public appearances to projects close to her heart.
The Walking Wheelchair, Cycling Without Age, Healthy Food for Blacon, Making Chester Heart Safe and other projects have already benefitted from Jackie's generosity, giving their crowdfunding campaigns a real boost.
Jackie said: "The Cheshire West Crowd is a fantastic, innovative new way for local projects to raise funds.
"I've already had some lovely comments from projects that have seen my pledges and it'd be great to see them really gather some momentum with their crowdfunding campaigns.
"I wanted to give something from my public appearances back to the local community and I thought the Cheshire West Crowd was a great way for me to do this.
"If the community shows it's a great idea by pledging to it, it makes it easy for me to see it as a great project to support.
"I'm really looking forward to seeing how all these brilliant projects develop and I'm sure the Cheshire West Crowd will turn into a great resource for local projects for many years to come."
Residents, businesses, foundations and anyone else interested can still donate to community projects through the Cheshire West Crowd and any pledge, no matter how big or small, could make a real difference to these initiatives.
If you're interested in putting forward an idea, the next deadline is Wednesday 23 March.
Organisations wanting to explore supporting multiple local projects can contact: