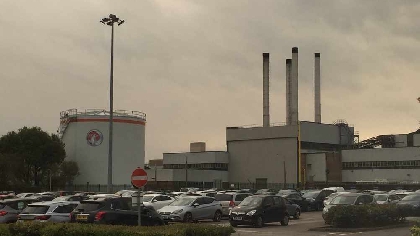 Firefighters have been called to reports of an incident involving a liquid spillage at Vauxhall Motors.
Eight fire engines are currently in attendance where is believed that two chemicals have been spilt at the Ellesmere Port plant.
The spillage is said to be contained within the building and firefighters have now set up an inner cordon at the premise for safety.
Neighbouring properties are currently being evacuated as a precaution and police are in attendance.
No casualties have been reported.