The Darren Antrobus Show
Thursday, September 23rd, 2021 - 6 minutes
The Shotton Walkers are aiming to complete the Shotton to Shotton 167.4mile walk in 7 days and hope to raise as much money as possible for their charities.
The Shotton Walkers' charities
CALM, campaign against living miserably.
The Campaign Against Living Miserably (CALM) is leading a movement against suicide. Every week 125 people in the UK take their own lives. And 75% of all UK suicides are male. helping parents, siblings, partners, friends and colleagues. They spread the message and facilitate, universities, pubs, clubs and prisons across the country – so that people feel empowered to share their experiences and get the help they need before they reach the point of crisis.
0800 58 58 58
The Not Forgotten Association (NFA)
Delivering high quality and safe recreational and entertainment activities to meet the needs of their beneficiaries, providing a caring and personal service which is fully linked in with other recovery pathways and which is underpinned by an ethos where everyone counts and is valued.
0207 730 2400
To sponsor The Shotton Walkers visit their Virgin giving page online:
https://uk.virginmoneygiving.com/Team/ShottonWalkers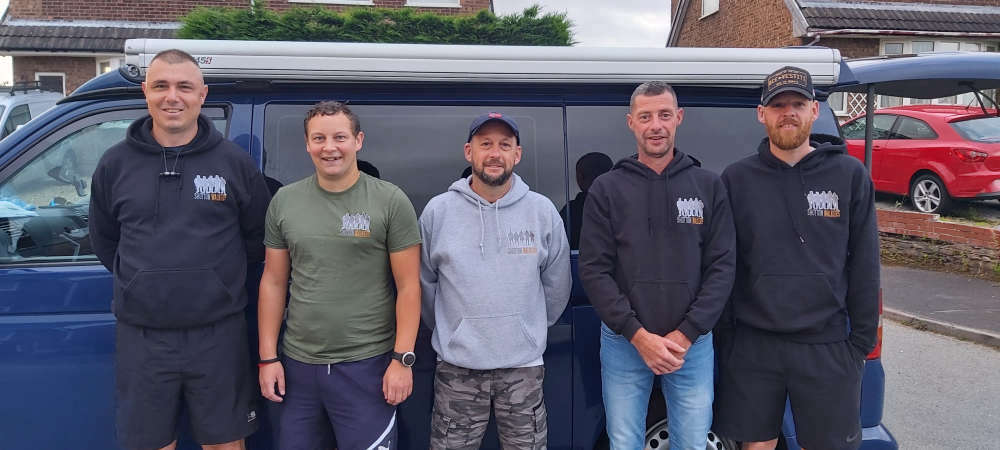 Subscribe to this podcast