The Darren Antrobus Show
Wednesday, 22 February 2023 - 10 minutes

Daz Antrobus Meets Julia Kahn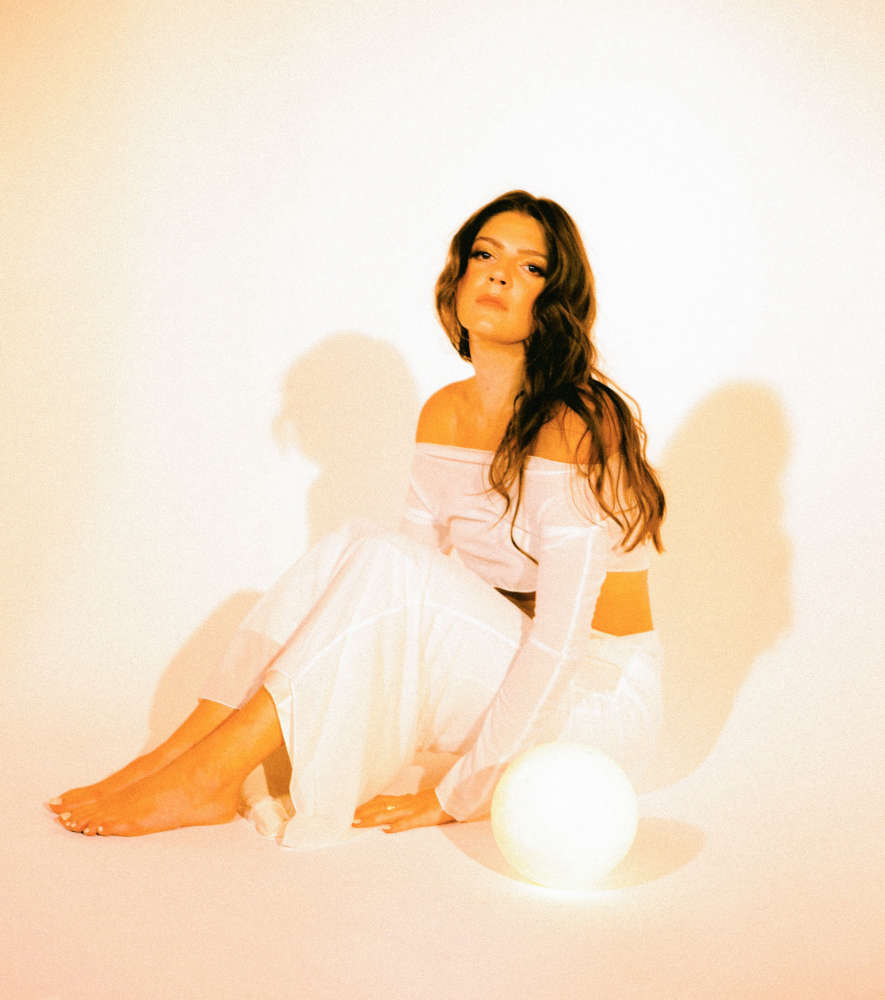 Nashville based electronic-pop artist Julia Kahn releases dreamy debut EP 'Heroine's Journey', and new single 'Something Better',
Through her captivating brand of soulful, indie-pop, Julia hopes to build an empowering sonic universe that centres around self-love, transformation and growth. Her widely praised EP 'Heroine's Journey' contemplated the idea of grappling with the dark phases in life as a necessity to find the light. Speaking on the concept, Julia says: "Creating this EP served as a map for me. A map for overcoming darkness with the powerful vulnerability of becoming my own light.
"Inspired by the heroine's journey, my intention for this EP was to create something that could serve as a companion to anyone on their own journey to finding self-love. Something to lean on. A safe, ethereal place to dive inward and wrestle with the raw reality of duality…yet wrestle with grace, strength and acceptance- the feminine."
Though she's currently based in country music capital Nashville, Julia's sound strays from that of her surroundings, instead drawing upon an eclectic mix of global pop and electronic influences. It's why this visit to UK shores marks a significant moment in her career, as an artist heavily indebted to Britain's music scenes. She credits Florence and the Machine, James Blake, Ellie Goulding and Amy Winehouse as major influences, alongside electronic artists such as Labrinth, Jamie XX, Disclosure and four tet.
Fully independent as a songwriter, singer and producer, Julia's music encourages fans to find the light within themselves – something that's resonated across her community of fans, as she's amassed a huge digital following of 730k+ streams on Spotify, 90K views on YouTube, and 2 million+ views on TikTok.
Originally hailing from the midwestern-US in Indianapolis, Julia's first foray into music saw her record her own songs when she was 14, before becoming the front-runner in an all-boys blues/alt band in high school. When she purchased production software Ableton as a teenager, she began to delve further into song writing, while also teaching herself to produce her own music. Later she studied Psychology at university, where she discovered a passion for mental-health, meditation and spirituality, and the synergy found between the three – something that exists at the core of her music today.
Julia views music as medicine, hence an avid emphasis on self-reflection and inner transformation within her song writing. But, it's also something she makes also sure to advocate for outside of music, working side jobs singing in yoga and meditation classes and creating meditation instrumentals and visualisers based off her songs' lyrical content. Julia is also immensely passionate about building community through music therapy, as she ultimately champions a singular message:"to empower listeners to love all parts of themselves, embrace what makes them different, and bring light to this world through finding that light within themselves."
Subscribe to this podcast