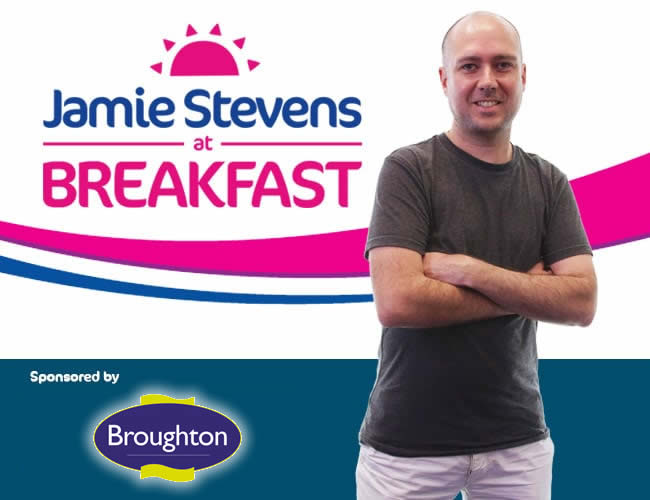 The Breakfast Show with Jamie Stevens
Sponsored by - Broughton Shopping
Monday to Friday 0600 – 1000
Join Jamie every weekday morning and start your day off right! We'll keep you posted on the top trends online, and let you know what the hot topics of the day are.
Win With Jamie
Win by playing along with our brand new competitions 'Flip, reverse it' and 'Our Survey Said'. Test your music knowledge in the Mystery Years.
Stay on the move with our regular Traffic and Travel bulletins.
Plus, the very latest news updates from our Chester news team.
How To Get A Message To The Studio
Got a birthday in the family, got news that you want to share with our Breakfast listeners? Send a message straight to the studio.