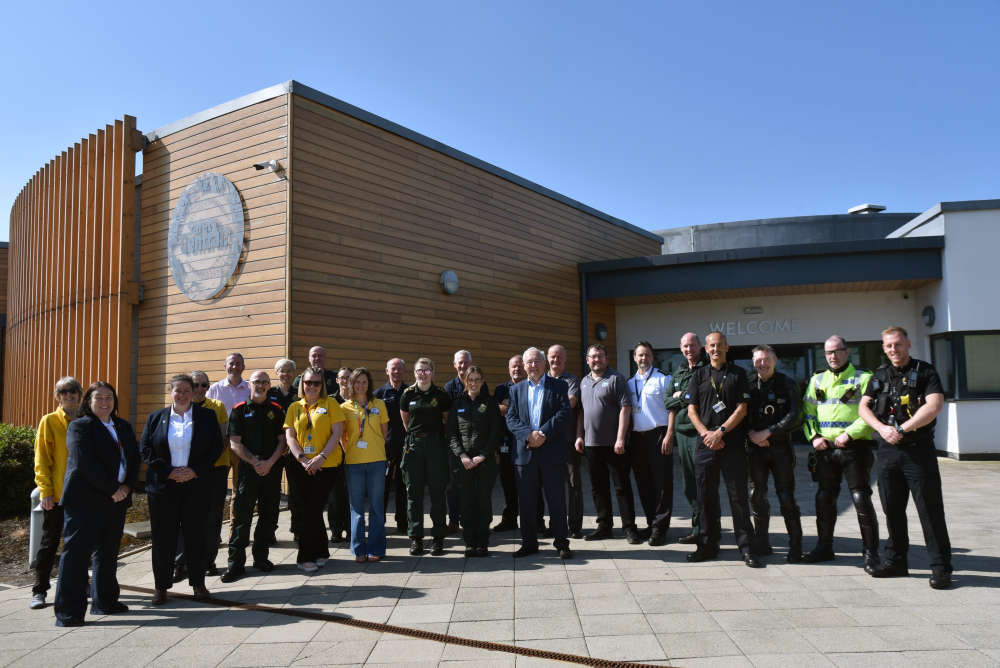 On Saturday 20 May, Police and Crime Commissioner for Cheshire, John Dwyer, joined with Youth Fed, the Institute of Advanced Motorists (Roadsmart) and other emergency services at Safety Central in Warrington to deliver a Young Drivers Event for people from across the county.
The event was open to motorists aged 17-29, with the aim to put the fun into driving by boosting their on-road skills and confidence.
Young people took part in four sessions delivered by Cheshire Constabulary, Cheshire Fire & Rescue Service, North West Ambulance Service and IAM Roadsmart.
Think – led by Cheshire Fire & Rescue
Drive – led by Cheshire Constabulary
Survive – led by North West Ambulance Service
Practical – led by IAM RoadSmart
Police and Crime Commissioner for Cheshire, John Dwyer said:
"It was fantastic to have key partners join together at Safety Central and deliver their key messages to the young drivers. I am confident that they will have learned key skills that they can use on each journey that they make.
"Making Cheshire's roads safer is priority in my Police and Crime Plan and it was great to see both the services and the learners share this priority. I hope the young drivers left feeling more confident in their driving ability."
The young drivers were also entered into a draw to win a membership with IAM Roadsmart, which looks to provide even more on-road knowledge and skills, above and beyond what is taught when you learn to drive.
Director of Operations for Youth Fed, Kevin Bradburne, said:
"The combination of youth and inexperience means young people are more likely to have an accident on our roads.
"Thanks to John Dwyer pulling the voluntary sector and emergency services together, I am hopeful young people who attended this event will think twice before taking risks like dangerous overtaking, speeding or even drink driving."
Area Manager Steve McCormick, Head of Prevention at Cheshire Fire and Rescue Service said:
"It's a fact that young drivers are at a much higher risk of having a collision than older drivers. This event gave us the opportunity to work with our partners and speak to a specific group together about making the right choices, to keep themselves safe on the road, whether they are the driver or a passenger."
John Dwyer added:
"I would like to thank the emergency services, IAM Roadsmart and Youth Fed for their support in making the event a success, as well as the team at Safety Central.
"My thanks also go to the young drivers who took their time to listen and learn in order to become better, safer drivers. I am hoping to run a similar event in the near future, so keep an eye out for your chance to benefit too."

Pictured - Police & Crime Commissioner John Dwyer with emergency services at the Young Drivers Event, Safety Central.