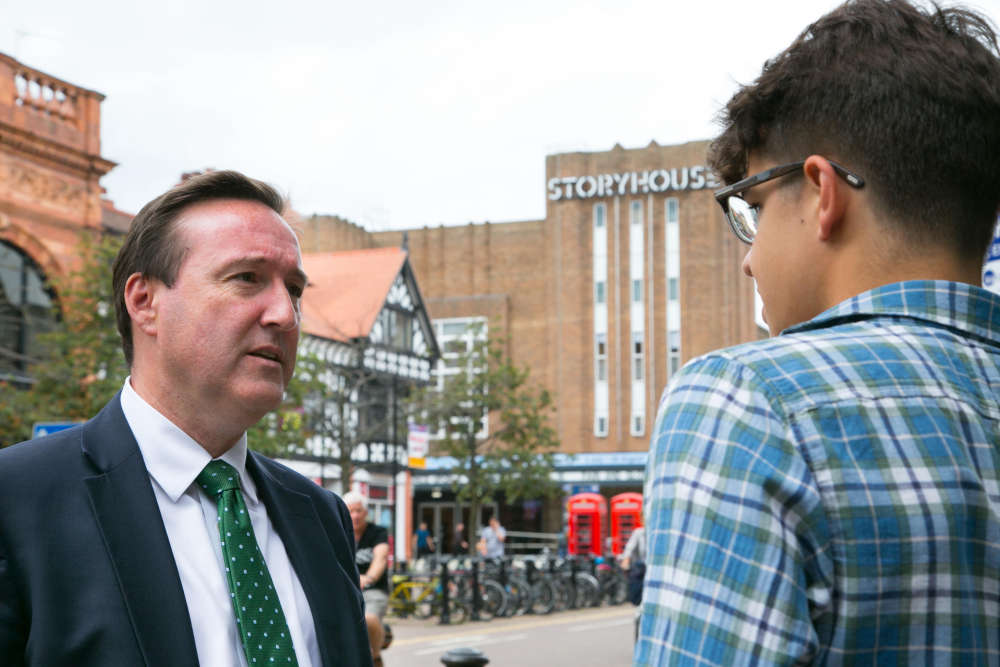 Next week (Thursday 3rd February), Chester's MP Chris Matheson and Chester's Sustainability Forum will bring together a panel of climate activists, local politicians and energy experts to discuss the challenges and opportunities of moving to a hydrogen-based economy in Cheshire West and Chester.
Chris said:
"Thursday's event is an opportunity for local people to come together at Storyhouse's Garratt Theatre, to listen to each other and to understand more about what HyNet is and what it means for our area. I have talked many times about how we need to mobilise industry to tackle the climate crisis, to create the green jobs of the future and to work collaboratively to re-think how we create energy, manage waste and reduce carbon. I believe we could lead the way in West Cheshire, but I also understand why some people have reservations. That's why this event is important - it's about bringing local people and key decision makers together."
Steve Hughes is the Chair of Chester's Sustainability Forum. Now several years old, the Forum brings together a range of environmental groups, community groups, employers and political parties to discuss, promote and campaign for sustainability issues in Chester.
Steve said:
"We need to take radical action to reverse the impact of climate change, but the question is whether HyNet is as big a part of the solution as its billed to be. The industry near Ellesmere Port is highly carbon intensive and it makes Cheshire West one of the largest carbon emitting boroughs in the country. On Thursday, our public debate on HyNet will consider the implications of Blue & Green hydrogen in our energy future in West Cheshire and whether it will deliver the kind of radical action we must take."
The event will take place in the Garratt Theatre on the top floor of Storyhouse on Thursday 3rd February at 7.30pm. Booking is available via the Storyhouse website at storyhouse.com. Advance booking is required to maintain appropriate numbers for social distancing. The event will follow any relevant Covid guidance for indoor public events.