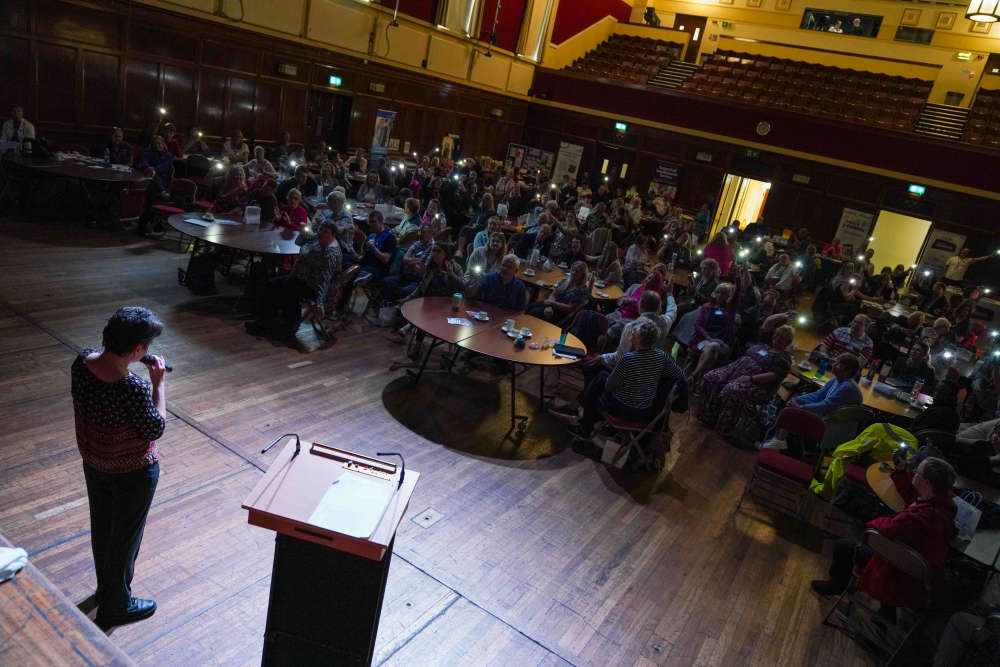 The second Learning Disability Conference for West Cheshire recently took place at Ellesmere Port Civic Hall, providing an opportunity for people with learning disabilities to discuss what matters most to them and shape the support they receive.
The event once again proved to be hugely popular as the day-time session was completely sold out, with around 100 people attending an evening gala dinner.
Ben, who accesses Vivo Care Choices' learning disability day services, opened the conference alongside Councillor Sheila Little, Cabinet Member for Adult Social Care.
The conference included a range of workshops, looking at:
learning disability day services
support for those with profound, intellectual and multiple disabilities
meaningful friendships and relationships
Vivo's Work and Voluntary Enterprise (WAVE) programme.
Alongside the workshops, there were performances, a panel with senior Cheshire West and Chester Council and NHS staff and much more.
After the day-time event, a gala dinner was held in the evening as people enjoyed a three-course meal and sang and danced the night away.
Councillor Little said:
"This was another wonderful event that everyone learned so much from.
"People with learning disabilities helped plan and deliver the day to make sure it was what they wanted to get out of the event.
"It was fantastic to have such a wide range of people in one room – both people who access services and those who help provide them.
"2022 was the first time we held this event here in west Cheshire so it was brilliant to build on this and make the second instalment even bigger and better.
"We're currently looking at our learning disability day services to make sure they're what people want and need and the discussions on this topic were really beneficial.
"Making sure people have a say in the services they receive is very important to us as a Council and conferences this like are key to that.
"We're looking forward to planning another Learning Disability Conference in 2024 and building on the work of the last two years further."
The Learning Disability Conference followed on from Live @ The Civic, a sold-out music and arts learning disability festival that took place earlier in 2023.
Pictured - The crowd enjoy a Vivo's Got Talent performance during the event.