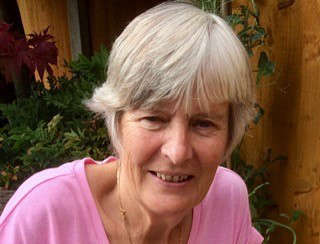 Health chiefs have praised an unsung army of volunteers for their dedicated ongoing support for Cheshire's COVID-19 vaccination programme.
More than 550 volunteers supported Cheshire's COVID-19 vaccination teams in 2021, providing tens of thousands of hours of both clinical and non-clinical support.
The GP-led vaccination team at Middlewich Victoria Hall, for example, which recently marked a year of vaccinating, calculated that a staggering 12,000 hours of volunteer support has supported them to administer 93,500 vaccinations in the last 12 months.
Clare Watson, Accountable Officer of NHS Cheshire Clinical Commissioning Group, said: "Alongside NHS staff, our amazing volunteers continue to work tirelessly to help protect local residents. I want to say a huge 'thank you' to everyone who has given up their free time to play their part in Cheshire's COVID-19 vaccination programme.
"The vaccination rollout would not have been as successful without the efforts of our incredible volunteers, who gave tens of thousands of hours of time to help during 2021 alone."
Two of Cheshire's volunteer army have shared their experiences so far.
Company director Mike Pyrah, volunteered at Nantwich Civic Hall, where he worked as a marshal.
"I've looked after patients after they've been vaccinated," he said. "It's been hugely enjoyable, inspirational and humbling. People have been so grateful to receive the vaccine.
"I volunteered because I wanted to play my part and help during a very challenging time, and it couldn't have been more rewarding."
Grandmother-of-two Chris Jones, meanwhile, has volunteered as both a marshal and data entry team member.
"I started in 2020 when the first round of vaccinations were introduced and volunteered for a day a week," she said. "I've always been a huge supporter of the NHS and I wanted to be part of the effort to protect people in my local community.
"It's absolutely brilliant to be part of the team. I'm a busy person and it's great to be doing my bit to, hopefully, help get us all back to some semblance of normality soon."
Interested in volunteering opportunities in Cheshire? Register your interest online here:
https://cheshirevaccbank.net/#register-your-interest
On December 8th 2020, Mona Thomas, then 92, became the first person in Cheshire to receive a COVID-19 vaccination outside of a clinical trial.
Since that historic moment, more than 1.5 million vaccinations have been administered across the county at GP practices, pharmacies, hospital hubs, mass vaccination centres, community centres, church halls and schools.
Pictured - Volunteer and grandmother-of-two Chris Jones.