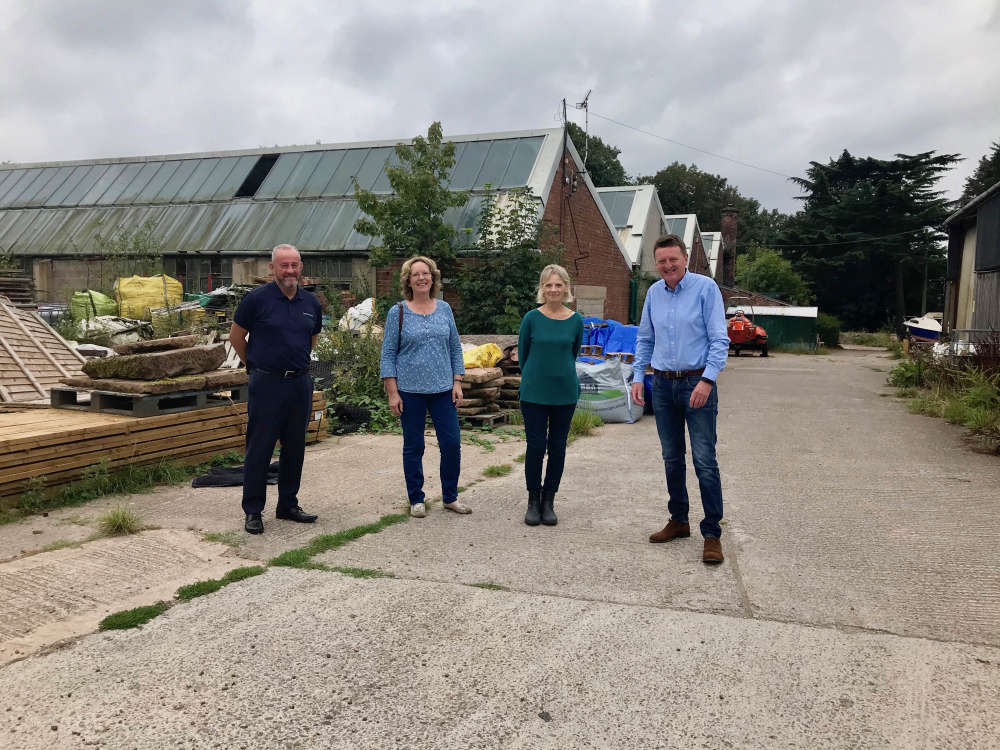 The Parish Council of Great Barrow is bucking the trend by protesting in favour of a development on an estate that could help save the village's unique, much loved primary school.
Barrow CE Primary School currently has less than 40 pupils, making it one of Cheshire's smallest rural schools.
The Barrowmore Estate has been part of the fabric of Barrow since 1880 and a charity since 1920. As well as providing a residential facility for people in need of support, it's also the base for a plethora of rural businesses which employ around 300 people.
Barrowmore's 85 acres of beautiful woodland and green space, including the Bluebell Café and Bluebell Wood, are open to villagers and visitors. Barrowmore recently applied for planning permission for 20 three and four bed houses, including 6 affordable homes, to be built on a brownfield commercial site which is not at present open to the public, opposite the main entrance to the estate.
The development features a public recreation space and would be connected to the centre of the village by a new, well-lit footpath. It is Barrowmore's second attempt to build on the site and both they and the Parish Council believe that the updated plan addresses the issues that caused the application to be rejected last time around in 2019.
"It's so important for Barrow that we encourage development that is sustainable and sensitive to the environment", commented a Parish Council spokesperson, "in the last 10 years we have lost both our village shop and our pre-school. The church's congregation has dwindled, the village pub has repeatedly had to adapt to tough times and any threat to the school's future would be disastrous. This is a one-off opportunity to do something to reverse the trend on a brownfield site, surrounded by trees that is not even visible from the road. But it would still be very much part of the rest of the village and linked to it."
The Parish Council hosted a consultation meeting with Barrowmore to discuss the plans and to receive villagers' views. From this and comments on the CWaC Planning Portal the Parish Council appears to be reflecting the views of most people in Barrow in supporting the application, but there is a worry that planners may not see the bigger picture. The Parish Council spokesperson added: "There have been several attempts over the years at small scale development like this, but all of them have been rejected. If the village is allowed to stagnate it will gradually lose its character entirely, turning into a dormitory location. Nobody wants that – there is a terrific community spirit here that has come to the fore since Covid, but without a fresh approach and a broader vision we could see a rapid decline".
Chair of Barrow School governing body, John Armstrong agrees: "School funding is entirely dependent upon pupil numbers, and as a small rural school, we disproportionately suffer from any diminishing of the school roll. The one single thing that will help secure the future of our school is to increase the number of families with school age children in the village. The proposed housing development provides a real opportunity to sustain this excellent local school that has long served children and families in our community."