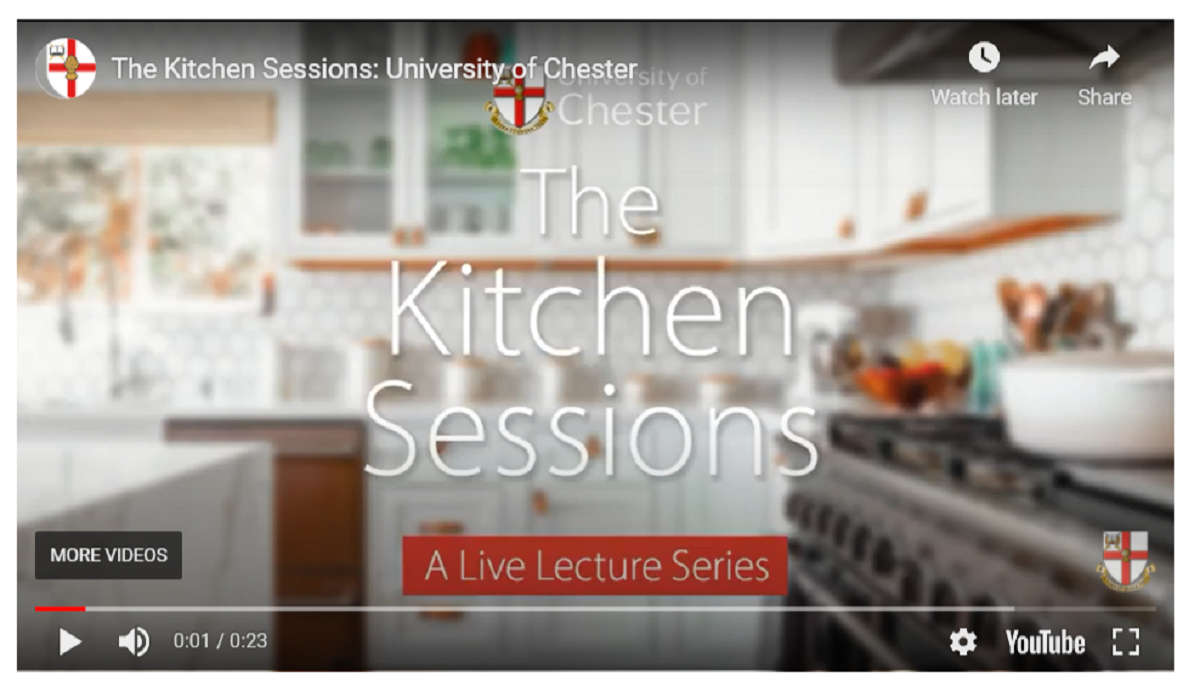 The University of Chester has been recognised once again for innovation in education and marketing at the 2021 HEIST Awards.
For the second time this academic year, The Kitchen Sessions – a bite-size series of lectures designed to help school and college students applying to university – have been celebrated, scooping the Bronze award in the Best Value category at this year's event.
When the pandemic hit last year, the University wanted to support not just its current students, but also prospective ones as they made their all-important university choices.
Academic staff worked quickly to move their teaching online and worked with the University's Marketing and Recruitment (MRA) team to produce The Kitchen Sessions.
These wide ranging online lectures were aimed at prospective students to help them feel more connected and experience the benefits of digital learning.
The Heist judges had a real job on their hands awarding this category offering two 'Highly Commended' awards before they even got to the bronze category.
The University was also shortlisted for its Let's Get September Sorted Clearing campaign which positioned the University as a supportive, empathetic ally in prospective students' decision-making process. The campaign increased Clearing applications by 44% year-on-year, far exceeding objectives.
Nikki Mullineux, Marketing Manager at the University, said: " To have secured a Heist Bronze and been shortlisted for the Clearing campaign for our work last year demonstrates the quality of work we're undertaking. The pandemic didn't hold us back and it was great to see academic and support staff working together so effectively to support prospective students in their decision making."
Pictured - The Kitchen Sessions have been awarded for innovation in education and marketing at the 2021 HEIST Awards.