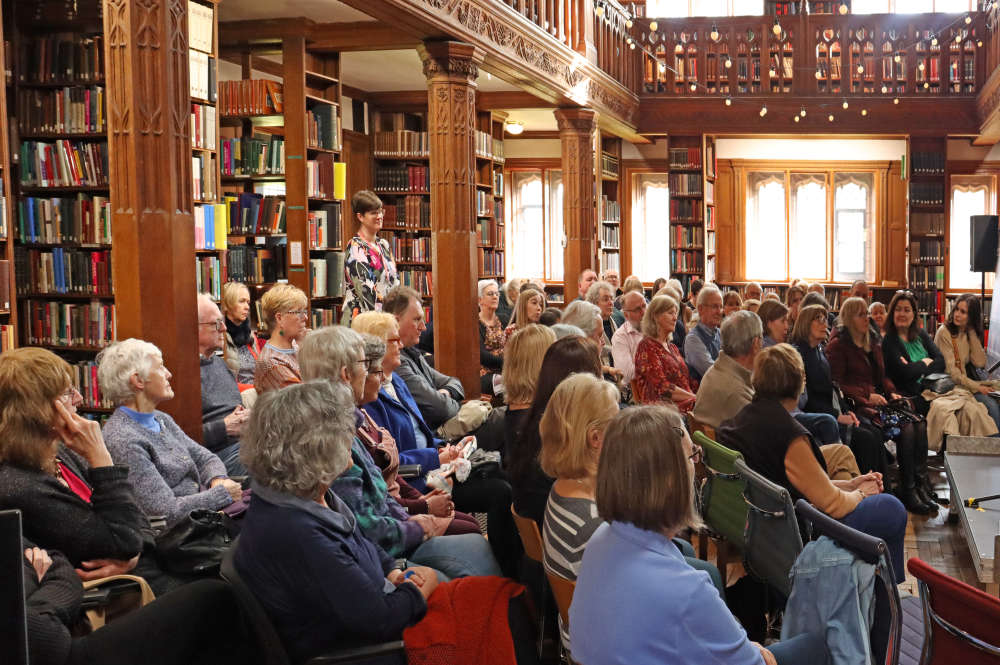 Two internationally renowned poets performed at a Flintshire library this week.
UK Poet Laureate Simon Armitage and National Poet of Wales Hanan Issa delivered an hour-long reading at Gladstone's Library in Hawarden on March 23.
They read a selection of poems touching on themes of home and place before Simon travelled on to Ellesmere Port Library for another performance.
More than 70 people attended the packed event in the Gladstone's Library Reading Rooms.
Simon Armitage has published more than 30 books of poetry, novels, non-fiction works and drama over a career that has so far spanned four decades.
He visited as part of an ongoing UK library tour.
Simon said: "It has been amazing and just a privilege to go into these places where there's a lot of expectation and lot of preparation.
"It's also a privilege to think that my chosen art form can bring a lot of joy to people."
Simon added he felt very much welcome in North Wales, and he was proud to play a role in celebrating libraries as places open to people from all walks of life.
Hanan Issa is an award-winning Welsh-Iraqi poet and writer based in Cardiff.
Her publications include her poetry collection My Body Can House Two Hearts and Welsh Plural: Essays on the Future of Wales.
She stayed at Gladstone's Library, which is a residential library with 26 bedrooms, before the event, in which she performed poetry mingling English, Welsh and Arabic.
Hanan said: "I managed to do about an evening's work in two hours in the Reading Rooms.
"It's a place where there's a room for everyone, not just a room of one's own."
Andrea Russell, Warden of Gladstone's Library, said she was delighted with the reception the poets received.
She said: "It was wonderful to be part of the Laureate's Library Tour and to welcome Hanan and Simon to Gladstone's Library for the first time – and we hope it's not their last. Our audience was enthralled by the poems which were a mixture of heartfelt, challenging and amusing."