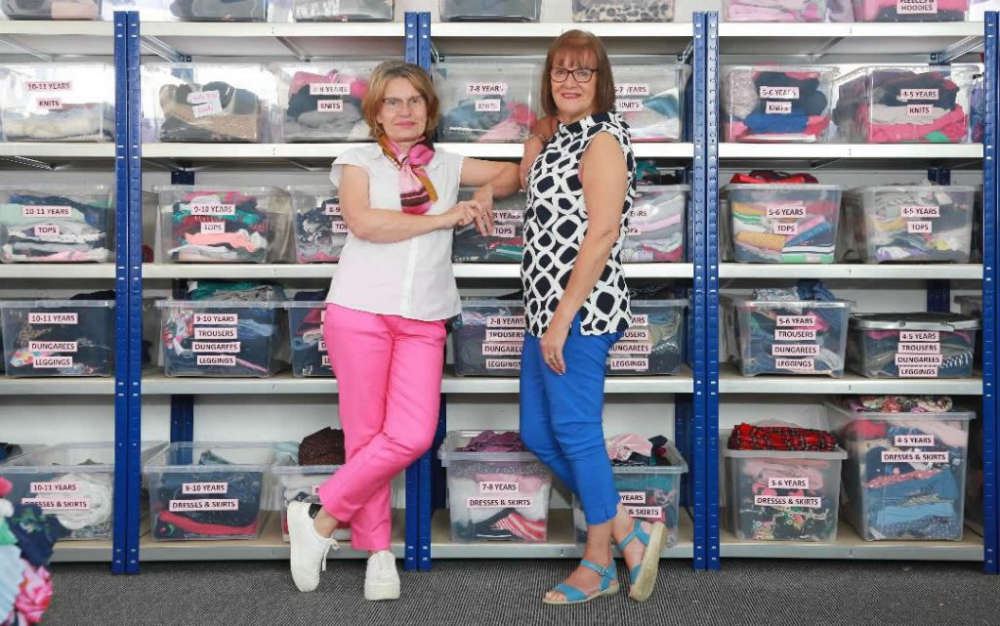 Swansway Motor Group have donated essential clothing items to Chester-based charity Kidsbank Chester.
This donation comes as part of Swansway's latest charity campaign. The Autumn Campaign donations come to a combined total of £3,500.
Recognising that the cost-of-living crisis is having a big impact on many people, Swansway have been working to support their charity partners. With the crisis hitting people and organisations alike, charities are seeing that support from the public is starting to slow down as everyone tightens their purse strings.
Swansway's latest campaign follows in the footsteps of their well-received Spring Charity Patrol, where they have reached out to their charity partners to ask what items they are most in need of at the moment, donations have ranged from hygiene essentials, toys and wellbeing journals.
Working closely with Kidsbank Chester, located on Garden Lane, Chester, Swansway has donated essential clothing items for children aged between 1-12 years and this is to ensure that children and families don't go without.
Cathy Pettingale set up Kidsbank Chester after watching an interview of a young mother who was forced to make difficult choices due to poverty, Cathy was both horrified and inspired by the interview, so much so that she started Kidsbank Chester, with the aim to ensure that families don't go without essential items.
Lisa Metcalfe, Officer Manager at Kidsbank Chester commented;
"We are extremely grateful for the ongoing support of the Swansway Group. Their generous donation has helped us to provide brand new essential items to families in need."
Swansway Motor Group Director David Smyth added;
"Supporting our long-standing charity partners is something that is important to us here at Swansway Motor Group. We know that there is a lot of uncertainty at the moment, and we hope that these donations help our charity partners to continue with the fantastic work that they do"
Pictured - Cathy Pettingale and Jenny McGrath from Kidsbank Chester.