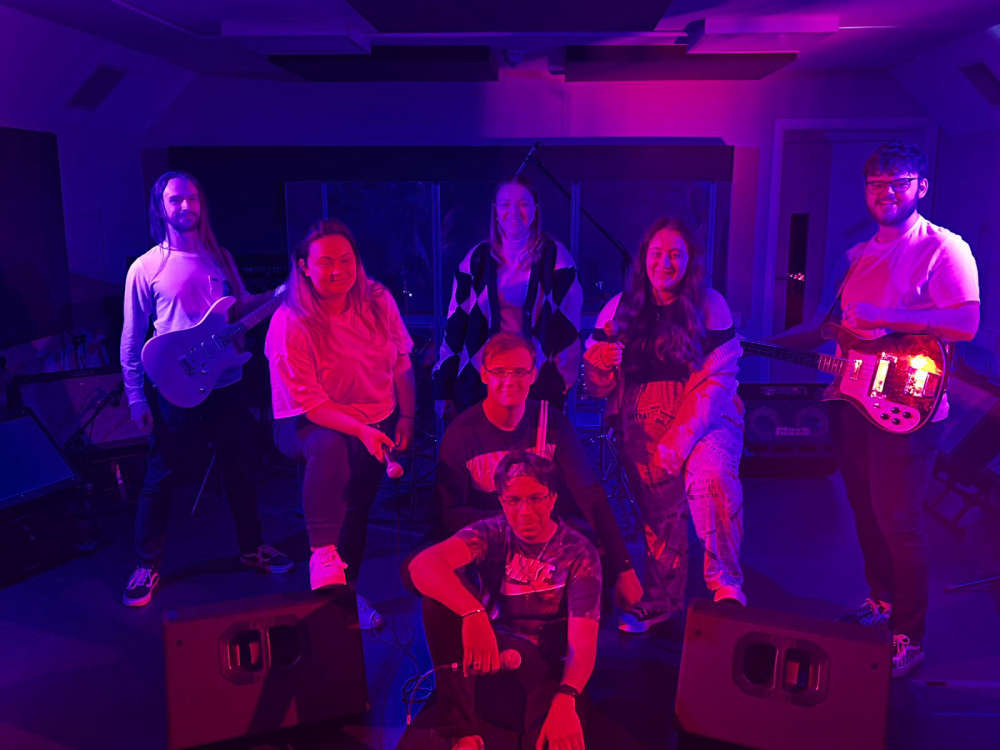 Honours Music are a group of enthusiastic second year music students, from across all three innovative pop music courses at the University of Chester, who have come together to create an exclusive album and set up a diverse and eclectic variety of acts at different locations in Chester.
The group are creating a series of several entertaining gigs alongside the album to raise money for an incredibly important cause that they greatly care about, which is the children in Ukraine.
Throughout the gigs there will be performances of various genres, including rap, pop, rock and indie music suitable for all styles and musical tastes. The main purpose of this is to use the platform given by the University of Chester in completing our second year whilst giving aid to those who most need it.
Honours Music asks that in order to support them in their mission to help Ukraine, as well as potentially giving custom to local venues that may need support after the pandemic, that everyone attends as many gigs as possible as well as streaming the album. All venues will be free to attend but we are asking for donations which will all be sent directly to UNICEF. By following us on social media and sharing with your friends and family you will also be able to support this cause, even if you are unable to attend yourself, and help us raise the most amount of money possible.
Here are the details of some of the upcoming gigs:
19th of May - The Saddle Inn, 8pm
20th of May - Kingsway Campus Canteen
21st of May - Chester SU Bar, 8pm
23rd of May - Alexanders Live, 8pm
All of the money raised throughout these events, including ticket sales, will be donated to UNICEF in helping provide urgent care for families such as water, school supplies, hygiene kits and shelter.
Pictured - Honours Music, a group of Second Year music students from The University of Chester.