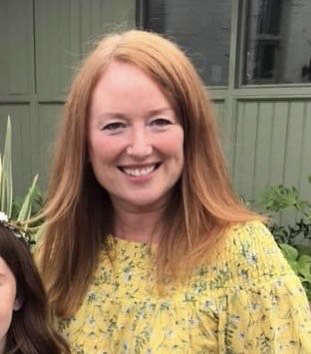 Rose Ayling-Ellis' appearance on Strictly Come Dancing has led to a surge in interest in British Sign Language (BSL) courses, says Cheshire and North Wales charity, DSN.
Leaders of the charity, which runs courses across the region say that BSL since the 26-year-old became the first deaf contestant on the hit BBC dancing show.
Lisa Birtles, who is deaf and is the daughter of deaf parents, runs the courses on behalf of DSN, said new courses are now being created to deal with the demand.
Lisa, who has been teaching Sign Language for 30 years, said: "What Rose has done for the deaf community is astounding. Not only is she fabulous on the dance floor every Saturday night, but she has opened up the conversation around being deaf or having a hearing loss and using BSL as a language."
Rose uses sign language when she's on the show and has a translator to interpret what others are saying. Her dance partner Giovanni Pernice has also pledged to learn the language, hand gestures and movements, body language and facial expressions, instead of spoken words.
Since her appearance in October where she used the language as part of her dance, there has been a reported 488% spike in Google searches for sign language courses and that has certainly been felt at DSN, said Lisa, who's first language is BSL.
Lisa, whose children are hearing, but sign fluently, added: "Our charity celebrates 45 years this year and what a better time to have Rose on such a prolific show, raising awareness for BSL and the deaf community. We would encourage anyone who is interested in learning this language to get in touch with us."
DSN runs courses from Level 1 to Level 6 diploma Interpreting Studies at various locations across Cheshire, including Chester, Northwich and Macclesfield.
To register your interest and to make any enquiries contact Lisa Birtles:
Deafness Support Network
Trustees of the Chester and North Wales Society for the Deaf, and of the Warrington and District Society for Deaf People, together made a landmark decision in 1976 to form the Cheshire Society for the Deaf, now operating as Deafness Support Network (DSN).
DSN is the service provider organisation for D/deaf* people in the county of Cheshire and the surrounding areas. These services are delivered under contract for Cheshire East, Cheshire West and Chester, Wrexham and Flintshire Councils.
*The word Deaf (with a capital D) is used to denote individuals who's first language is British Sign Language, whilst the term D/deaf refers to everyone with hearing loss: Deaf, deaf, deafened, D/deafblind and hard-of-hearing.
The local societies (Deaf Clubs) in Chester, Warrington and Vale Royal retained their independence and continue to thrive to this day, sharing premises with DSN. Each society serves a distinct local community but is strengthened by its partnership with DSN, which is able to innovate and develop, whilst acting as a guide and support for the local organisations.
Call 0333 220 5050 or email:
Facebook: @DeafnessSupportNetwork
Twitter: @DSNonline
YouTube: @DeafnessSupport
LinkedIN: DSN at Deafness Support Network
DSN has centres at the following addresses:
Northwich 144 London Road, Northwich,
Cheshire, CW9 5HH.
Macclesfield
27 Bridge Street
Macclesfield
SK11 6EG.
Chester
South View Road, Chester,
Cheshire, CH1 4JG.
Supported Living Services - Stepping Stones
Weir Street
Northwich
CW9 5HL
Pictured - Lisa Birtles.