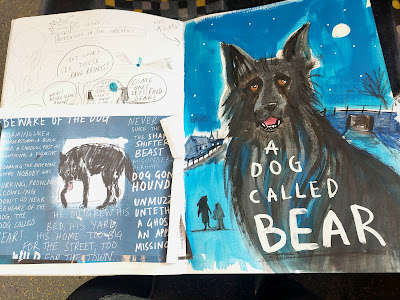 A telephone exchange, tales of a mythical black dog and spaces for contemplation are among the ways residents in Cheshire West and Chester are reflecting on the COVID-19 pandemic.
COVID-19 Reflections is a project launched by Cheshire West and Chester Council to offer spaces and opportunities for residents to think back on their experiences in the past three years.
Artists and photographers are working with communities across the borough in projects exploring individual experiences, how society has changed because of the pandemic and stories from groups whose voices are seldom heard.
Alongside this are six green spaces with themed planting to offer residents across the borough a place to reflect. These will be complemented by six smaller art projects with the neighbouring communities.
Cllr Louise Gittins, Leader of Cheshire West and Chester Council, said: "Who would have thought that we would see, in our lifetimes, a pandemic which was such a great threat to our lives and our society?
"We've been through lockdowns and different restrictions which meant we had to cut off or limit contact with those we love and we had to find completely new ways to work, socialise, shop and care for each other.
"For many people the pandemic brought sadness, grief and loneliness. But we also saw incredibly uplifting community spirit, determination, selflessness and hope, and together we have come through it.
"This is an opportunity to take the time to look back and reflect on the pandemic, and even preserve some of our thoughts and experiences for future generations."
In the project exploring experiences, theatre company Filament are working with carers and those they care for to record conversations about what happened to them during this time. These recordings will tour the borough presented as a telephone exchange, giving people chance to plug in and listen.
Artist Jayne Lawless is working with residents and a foodbank based at Westminster Community Centre, in Ellesmere Port, exploring how society has changed. This project has been inspired by a dog, which was bought as a puppy just before lockdown and lived in the area. It is taking the form of an illustrated story about the pandemic with the fictional 'dog called Bear' as a major character.
A third project is exploring the impact of the pandemic on people whose voices are seldom heard. In this, photographers Ciara Leeming, Sam Ivin and Tadhg Devlin are working with groups like young carers and rural communities.
The six areas where spaces to reflect are being created are Castle Park, in Frodsham, Grosvenor Park, in Chester, Winsford Marina, Stanney Fields Park, in Neston, Whitby Park, in Ellesmere Port, and Marbury Park, in Northwich.
The results of the project will be preserved in the borough's archives where possible.
For more information visit:
www.covid19reflections.website
...which features more details about each project as it develops, including blogs, photographs and videos of progress.
Pictured - Ideas for one of the projects centre around a fictional black dog.