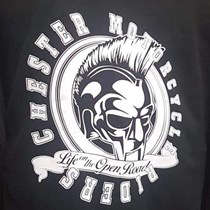 Chester Motorcycle Riders are fundraising for the much needed installation of a defibrillator on The Groves side of the River Dee in Chester (near Hickory's).
On Sunday 5th September, Chester Motorcycle Riders will be hosting a fundraising event which will include lots of information raising awareness of motorcycle safety.
In addition to this, they have set up a fund-raising page in the hope that they will reach their massive £3500 target!
If you wish to donate, click on the link below:
https://www.justgiving.com/crowdfunding/grovesdefibrillator?utm_term=W9ABeA468&fbclid=IwAR2Pf93EtBARyQG9fpRc6eMnB2VS5FvdgJGhpmyQo29NEdnug19VFJ3KuDY