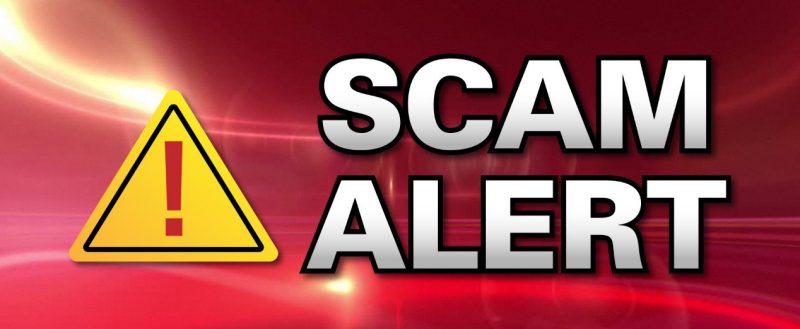 Detectives have issued an urgent warning to the public after a series of fraudulent activity reported throughout the Cheshire area.
On Monday 20 June, Cheshire Constabulary received several reports of calls being made from someone purporting to be a police officer.
Victims of these calls were told of suspicious behaviour on their bank cards and were advised to withdraw or transfer large amounts of cash to be collected by a courier.
They were also told by the fraudsters not to inform their bank or the police as to why they were withdrawing money.
Courier frauds are mainly committed by organised crime groups (OCGs) and a member of the OCG, known as the 'victim communicator', makes a phone call to vulnerable potential victims, persuading them that they are a police officer or work at the bank.
The victims are asked to withdraw money from their bank, purchase an expensive item and/or provide their bank details or card to assist with the operation.
Money, items, or documents are then handed over to the 'courier', who attends the victim's address or meets them nearby, on the promise that the money or item will be returned, or compensation will be provided.
Sadly, no compensation is provided, and the money will not be returned. Leaving victims, in some cases, out of pocket of thousands of pounds.
Chief Inspector Sarah O'Driscoll said: "Thankfully, we have not yet received any reports of money being lost during this string of activity, but we are aware that these cold calls are doing the rounds throughout our local communities.
"Enquiries are currently ongoing to identify those who are responsible and bring them to justice.
"I encourage everyone to be weary of being targeted by these scammers and I would like to reassure the community that we are taking action against this type of crime."
Constable Jim Day from Cheshire Constabulary's Economic Crime Unit said: "We need people to remain vigilant and I would strongly urge anyone receiving calls asking for money to be withdrawn to immediately phone the police on 101 or report the incident to Action Fraud on 0300 123 2040.
"Police and banks don't cold call, so if you receive a phone call purporting to be from one of these organisations, don't be swayed. They are not genuine."
If you have any information regarding these incidents, please contact:
https://www.cheshire.police.uk/ro/report/fo/v2/report-fraud-bribery-corruption/
...or call 101. Information can also be given anonymously by contacting Crimestoppers on 0800 555 111.
Useful information on avoiding scams:
The police will never ask you to become part of an undercover investigation or for you to withdraw cash and hand it to them for safe-keeping.
Be wary of any calls, texts or emails purporting to be from the police asking for your personal or financial details, or for you to transfer money
If you are approached, or feel something is suspicious, hang up the phone and don't reply.
Then report it to police on 101, Action Fraud and your bank on their advertised number.