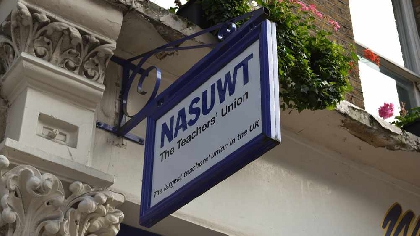 Two thirds also feel their mental health has suffered at the hands of their profession
The NASUWT Union's survey of teacher wellbeing attracted a large response from the North West
It found that four in ten have seen a doctor or medical professional, while just under a fifth say they have undergone counselling.
Nearly nine in ten teachers in the North West who responded said their job has impacted negatively on their health and wellbeing citing lost sleep and low mood.
The Union says reduction in funding, growth in class sizes and curriculum changes as well as complex needs of students are putting teachers under undue pressure.
Damien McNulty, National Executive Member of the NASUWT commented on the findings saying
"The key changes are the real terms funding cuts so there are less adults in available in schools to support young people and their learning. There has been an increase in many areas of the North West in pupil population... There has also been a substantial amound of curriculum changes and changes introduced at the national level with very little training resource or time given to staff."
Chris Keates, General Secretary of the NASUWT, said:

"These figures are an appalling catalogue of dedicated and committed teachers suffering damage to their physical and mental health.

It is clear that too many employers are failing to exercise their duty of care for the health and welfare of their employees and are presiding over mental and physical burnout."