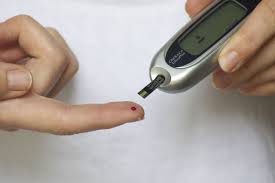 A third of people say the condition causes them issues at work according to a new survey.
Research from Diabetes UK has found that 16 percent of people in the North West who suffer with diabetes feel they've been discriminated against in the work place.
Their survey also found that more than a third of people in the region think the disease has caused them difficulties at work, while a proportion believe its best to keep their condition secret from their boss for fear it will negatively impact the professional relationship.
The report from the charity also stated that over a quarter of respondents would like to get time off work for diabetes medical appointments and the flexibility to take breaks to test their blood glucose levels or to take medication.
Both testing, taking medication and getting regular check ups are all vital parts of successfully managing the condition and avoiding serious medical complications.
Diabetes UK hopes that the survey will start the conversation over long-term health conditions in the workplace.
Stephen Ryan, Head of the North at Diabetes UK told us:
"With a few simple steps employers can easily cope with diabetes. We think that mostly problems arise because people don't understand what diabetes is."
"And in many cases how simple those steps are to help someone with diabetes."
More information can be found at www.diabetes.org.uk/work