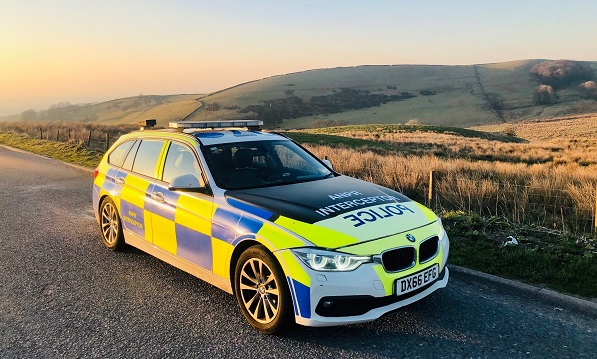 Officers are reminding motorists drive safely ahead of the hot weather this weekend.
Over the past two days alone, officers have dealt with two serious incidents involving motorcycles. Sadly, as a result of the collision, one man passed away.
As part of Operation Caesar, a proactive response throughout the summer, officers will be in key hotspot areas on the lookout for any motorcyclist travelling at excess speed and riding dangerously - putting not only their own lives at risk but those of other road users.
The focus will be to target motorists under the fatal five offences, including speeding, drink and drug driving, using a mobile phone at the wheel, careless driving and not wearing a seat belt.
Chief Inspector Sarah Heath said: "This weekend is expected to have an increase in temperatures and typically, when we see these increases, we see more people travelling on our roads – especially motorcyclists.
"The message is simply to slow down, pay attention, wear your seat belt, put your phone down, don't drink or drug drive and make sure that your vehicle is safe for the roads.
"We don't want to stop people from enjoying themselves, but we would urge all road users, to please stay safe and be aware while on Cheshire's roads this weekend.
"Our officers will be out and about observing motorists, looking out for excess speed and educating riders on how to stay safe.
"We will continue to do all we can to encourage motorcyclists to ride safely and I hope the activity this weekend sends a strong message that we will not hesitate to act against those individuals set on flouting the rules of the road who think the law doesn't apply to them."