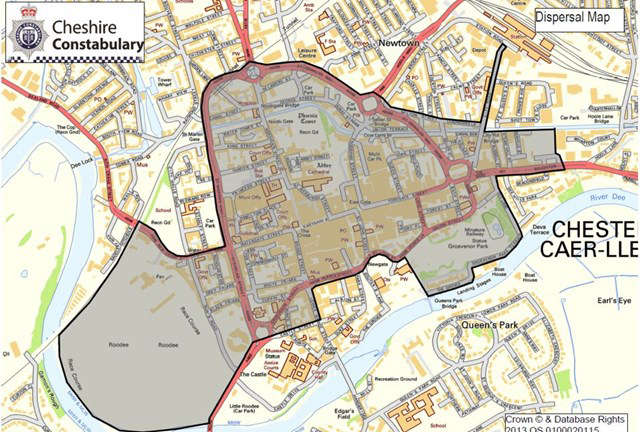 Officers will once again be out in force this weekend to keep our city safe for residents and racegoers.
On Saturday 27 May thousands of visitors are expected to descend on the city centre for the latest race day at the historic racecourse.
Additional officers will be on patrol throughout the weekend to help keep everyone safe. In addition, to help support the operation a dispersal order will also be in place from 10am on Saturday 27 May until 8am on Sunday 28 May.
The dispersal order will allow officers to ban anyone from the town for up to 48 hours to prevent disorder.
It has been imposed under Section 34 of the Anti-social Behaviour, Crime and Policing Act 2014, making it an offence for anyone to return to a specific area for up to 48 hours.
The area covered by the order is highlighted in the mapped area. The map is provided to anyone issued with a direction to leave.
Inspector James Wilson said:
"Once again, the races are expected to bring thousands of visitors to the city this weekend and we want everyone to enjoy their time here, whether that's as a racegoer, resident or business.
"That's why we'll have an increased presence in the area and have put this order in place. I want to be clear that issuing dispersal orders is not officers 'taking this behaviour lightly', in fact, these orders allow us to take robust action.
"These orders are additional tactical option that allow us to deal with anti-social behaviour head on.
"I would urge residents and businesses to continue to report any issues with anti-social behaviour so that we can address these issues."
Anyone with information about anti-social behaviour in their area is urged to contact Cheshire Police via the Cheshire Police website or call 101.
Pictured - Chester Dispersal Zone