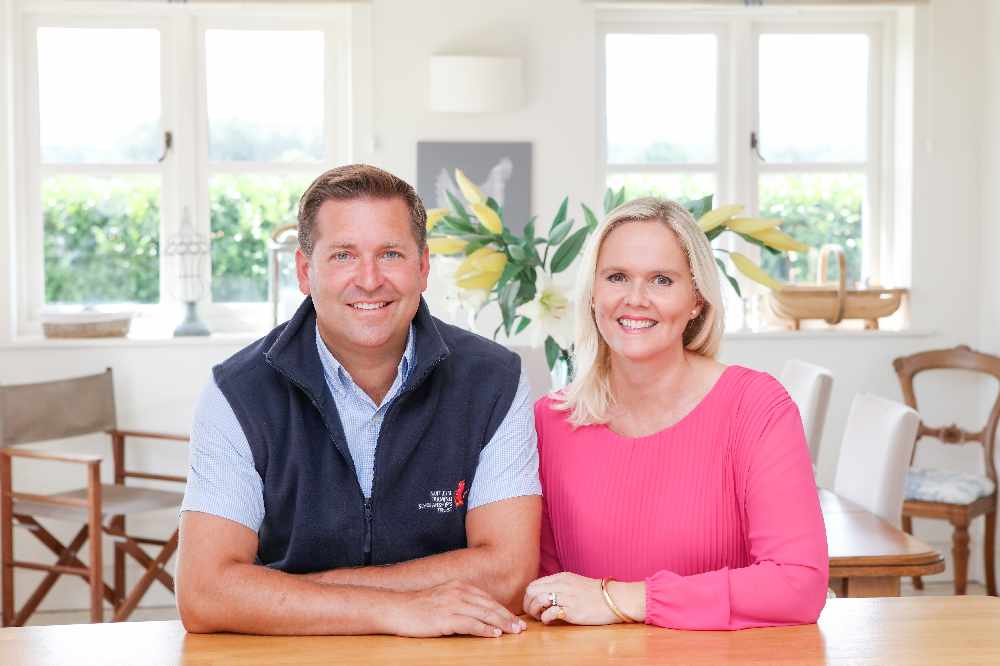 The Barnston Estate, one of Cheshire's oldest family estates, has been announced as the runner-up in this year's prestigious Rural Business Awards.
The private estate, which consists of 1,800 acres in and around the villages of Farndon, Churton and Hapsford in rural Cheshire, was runner-up in The Sustainability and Environmental Impact Award.
The national awards recognise and celebrate the successes of businesses operating in the UK's rural economy - a sector which in England alone contributes £261bn to the nation's GVA, nearly a fifth of the country's total economic activity.
The awards, held online for the first time due to lockdown and in partnership with Amazon, were hosted by Jules Hudson, the BBC Escape to the Country presenter.
John Boumphrey, UK Country Manager, Amazon, said: "It's an honour to support the Rural Business Awards' efforts to showcase the incredible talent of British rural business. On behalf of Amazon, I would like to congratulate Barnston Estate on this achievement, and I wish them further success in the future."
Winners and runners up were announced for twelve categories, including the new Sustainability and Environmental Impact Award category, and six additional "Triumph Over Adversity" winners, following a record number of entrants and a competitive shortlist process.
The Barnston Estate is managed by Ed Barnston and comprises a wide range of residential and commercial properties as well as dairy farming, forestry and renewable energy. It is due to open Monument Meadow Natural Burial Ground in Farndon in April.
Ed was awarded the highly prestigious RASE Bledisloe Gold Medal for Landowners and is one of only 20 people each year in the UK to be awarded a Nuffield Farming Scholarship.
He has started to implement his scholarship learnings and, as well as developing a 20-year environmental strategy, has recently produced a comprehensive natural capital audit of the Estate's soil, air, water, woods and biodiversity.
Ed said: "We are delighted to have been declared the runner up for The Sustainability and Environmental Impact Award at the National Final of the Rural Business Awards.
"At Barnston Estate, we pride ourselves on continually moving the Estate forward and on embodying the "total contribution of land stewardship" to ensure it thrives both now and into the future.
"Our goal is to maintain a family legacy dating back many hundreds of years, and to grow and modernise the business so that we can hand it over with pride to the next generation.
"We are thrilled to have been recognised for our hard work by the Rural Business Awards, in partnership with Amazon."
Founded by rural-based business women, Jemma Clifford and Anna Price, the Rural Business Awards are judged by an independent panel, drawn from the rural business sector, rural public sector agencies, and rural charitable organisations.
Judges praised Barnston Estate for the "transparency of the business", "collaboration with tenants to ensure environmental actions are a joint venture" and the "fantastic long-term view for the future with significant investment".
They were also recognised for the "strong leadership from the estate owners ensuring the land and heritage is preserved for future generations" and "the actions taken and planned which will have a wide impact on many areas across the estate."
Jemma Clifford, Director and Co-Founder of The Rural Business Awards, said: "The last year has been tough for all rural businesses, but we remain amazed at the high calibre of entries to the RBAs and this has certainly continued in the 2020/21 year
"The judges had a real challenge on their hands when picking the winners and every business shortlisted should be very proud of their achievement of reaching the National Final. Our winners have all shown great determination and have bright futures ahead - on behalf of everyone at the Rural Business Awards we congratulate them all."
To find out more about Barnston Estate go to www.barnstonestate.com
Pictured - Ed & Kate Trevor-Barnston