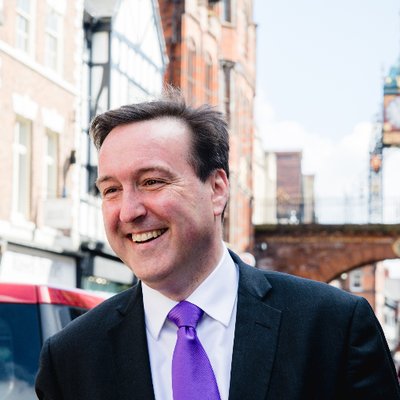 Chester MP Chris Matheson has spoken out against recent moves by the government to raise National Insurance by 1.25% for working families.
Chris said: "This tax on household incomes is not the way to fix a national crisis in social care and it won't help our city's economy recover from the Covid crisis. We need people spending money in local shops, but this tax rise means a landlord renting out dozens of properties in Chester wouldn't pay a penny more despite the fact that their hard working tenants would."
He added: "It's a tax rise that means a poorly paid care worker in Chester will pay more tax towards the care they are providing, without getting a penny more in their pay packet. The government should have looked at options where those with broader shoulders paid more, rather penalising people like key workers who have kept our country running over the past 18 months."
In response to the question about what Labour would do differently, Chris said:
"Labour has been campaigning for a national strategy on social care for over a decade and we're setting out our plans – we have also offered to work with government to fix this now. Instead, the government has continued to cut the budgets of councils who deliver social care, and increased taxes for working families."
Labour's plan to deal with the social care crisis includes:
1.Transform access to care: Making sure every older and disabled person who needs care and support gets it when and where they need it.
2.Shift the focus of support to prevention and early intervention, with a new principle of Home First
3. Independent and fulfilling lives for disabled people. Our plan will guarantee working age adults with disabilities have choice and control over the support they get, and that their views drive change throughout the system
4. A New Deal for Care Workers: Ensuring staff get the pay, terms and conditions
5. A new partnership with families – so they don't put their own health and livelihoods at risk just for looking after the people they love
Pictured - Chester MP Chris Matheson.