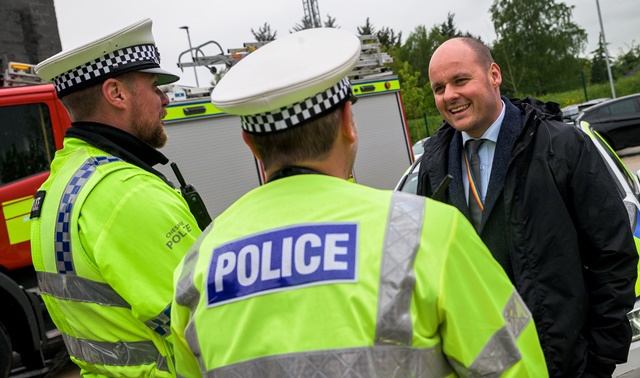 Funding from police and crime commissioner (PCC) David Keane is set to benefit a project in Chester which provides mental health support.
The Spider Project – a mental health support crisis centre on St Anne's Street – has received a grant from the commissioner's Community Police Fund in partnership with the local policing team to deliver mental health awareness training to the local community.
The funding will be used to deliver a training programme which help residents spot the signs of mental health issues, reduce stigma and direct people to appropriate support.
The programme will be implemented following a number of incidents in the city centre involving vulnerable individuals.
In his application form for the funding, PCSO James Hannath, said: "People with mental health issues can often become vulnerable from being lonely. This can lead to desperation in being accepted, lack of confidence and the ability to socialise.
"This makes people vulnerable to a number of crimes, including being radicalised, targeted by scams or organised crime gangs.
"This project will address opportunities to prevent these situations and allow police to work with vulnerable people in the community."
The funding has come from the Commissioner's Community Police Fund – provided to all 122 policing communities in Cheshire – and made available thanks to money seized from criminals under the Proceeds of Crime Act (PoCA) 2002.
It also links directly to the recently launched initiative to increase police visibility in every community by providing a dedicated Police Constable and PCSO for all 122 areas.
PCC David Keane added: "This much-needed training programme will help educate more local people about mental health and the issues local residents might be facing.
"The training will also help reduce the stigma and hopefully encourage more people to access support.
"I look forward to seeing the difference it will make in forging links between vulnerable members of the community and the local police team to prevent crime and anti-social behaviour in the city centre."
Pictured - PCC David Keane with PC's.