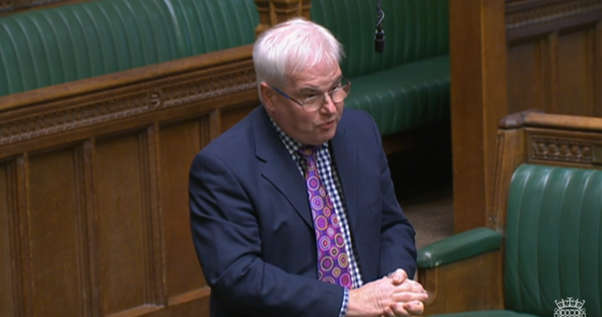 Alyn and Deeside MP Mark Tami has called on the UK Government to tear up the leasehold system and pass new laws to end the leasehold scandal and support families affected by it.
Tami's interventions in this week's Opposition Day Debate on leasehold reform came following reports that the UK Government's plans to abolish the "feudal" system of leaseholds across England and Wales have been dropped.
Michael Gove, the housing secretary, will next month announce a range of measures to protect victims of the leasehold scandal. However, the 2019 Conservative Manifesto commitment to ban the sale of new leasehold homes has reportedly since been abandoned following a row between Gove and 10 Downing Street.
Traditionally, houses are sold as freehold meaning that the buyer owns the property and the land it's built on for as long as they wish. Whereas those on a leasehold own the property for a set period of time, effectively making them a tenant on a very long-term rental, and they do not own the land it's built on.
The ground the leasehold house is built on remains in the ownership of the freeholder and people who bought a leasehold property prior to 30 June 2022 are liable to pay an annual ground rent and may, under the terms of the lease agreement, be required to seek the freeholder's consent before carrying out alterations.
Leaseholders report a whole range of problems, including high service charges and a lack of transparency over charges; freeholders who block attempts to exercise the Right to Manage; excessive administration charges and charges for applications to extend lease agreements or enfranchise; and a lack of knowledge over their rights and obligations.
This week's debate, led by Labour's Lisa Nandy, saw many MPs stress the need for urgent reform.
Mark Tami MP intervened saying: "They [leaseholders] are finding that selling their house is becoming very difficult. Linked with that are often very high management fees. This is really affecting them and their lives. People tell me that they do not feel that they actually own their house anymore."
The housing minister responding, Rachel MacLean, insisted the Government was not U-turning on its commitments and that her department was working hard to implement reform. However, she failed to comment on timetables and the details of the expected announcement.
Following the debate, Mr Tami said: "The arcane leasehold system denies far too many people power, control or even a say over things as fundamental as the safety, security and future of their own homes and communities. The Government must get a grip now and end the sale of new leasehold houses and introduce a commonhold system."