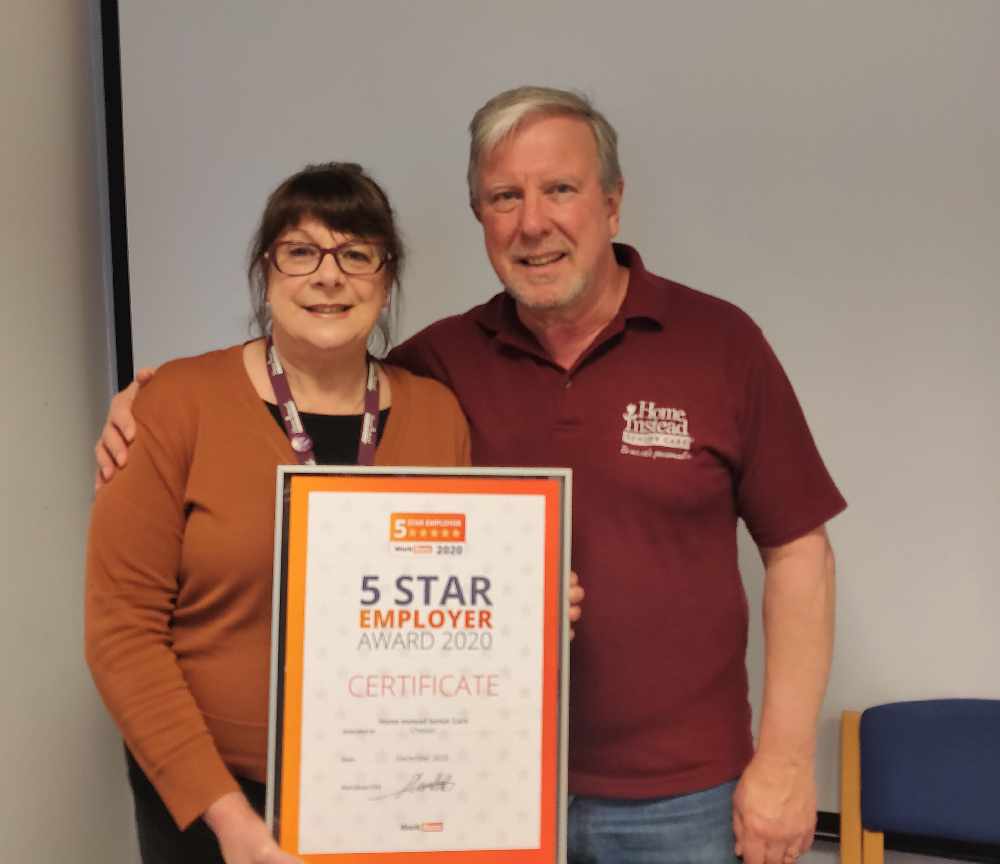 Home Instead Chester is celebrating extraordinary client satisfaction scores, by achieving a client advocacy score of 90%. The outstanding results come a year into one of the toughest crises the social care sector has ever seen.
In the independent survey run by WorkBuzz, the at-home care company has achieved this world class score, proving the exceptional number of clients who endorse Home Instead Chester's services.
Throughout the pandemic, Home Instead Chester has had to contend with new guidance from Public Health England, especially with regards to PPE, as well as deal with the everyday challenges presented by the ongoing pandemic, making the client satisfaction scores even more praiseworthy.
One of their Clients' relatives said ' The Home Instead Chester team have been wonderful in looking after my elderly parents. The service has been exceptional and my parents are totally satisfied with all the help and support they receive'.
Sue Broadbent, co-owner of Home Instead Chester, says: "Our team of caregivers have certainly been put through their paces over the past 12 months. These exceptional survey responses are a testament to how hard they have worked throughout the pandemic."
The survey also reveals that 100% of clients say that their caregiver is well-matched to their care needs and hobbies, as well as caregiver arrive on time to their care visits 100% of the time.
Home Instead believes in personalised care, tailored to the individual. Not only that, caregivers are assigned to clients based on similar personality traits, ensuring that a fruitful relationship develops. Clients are supported to live as independently as possible, by caregivers that they come to know well and who visit for a minimum of an hour at a time.
Caregivers' duties range from companionship, meal preparation, light housekeeping, post-discharge care, personal care, shopping and errands.
To find out more about Home Instead Chester, please call 01244 851744 or visit https://www.homeinstead.co.uk/chester/.
Pictured - Sue and Chris Broadbent, owners of Home Instead Chester.