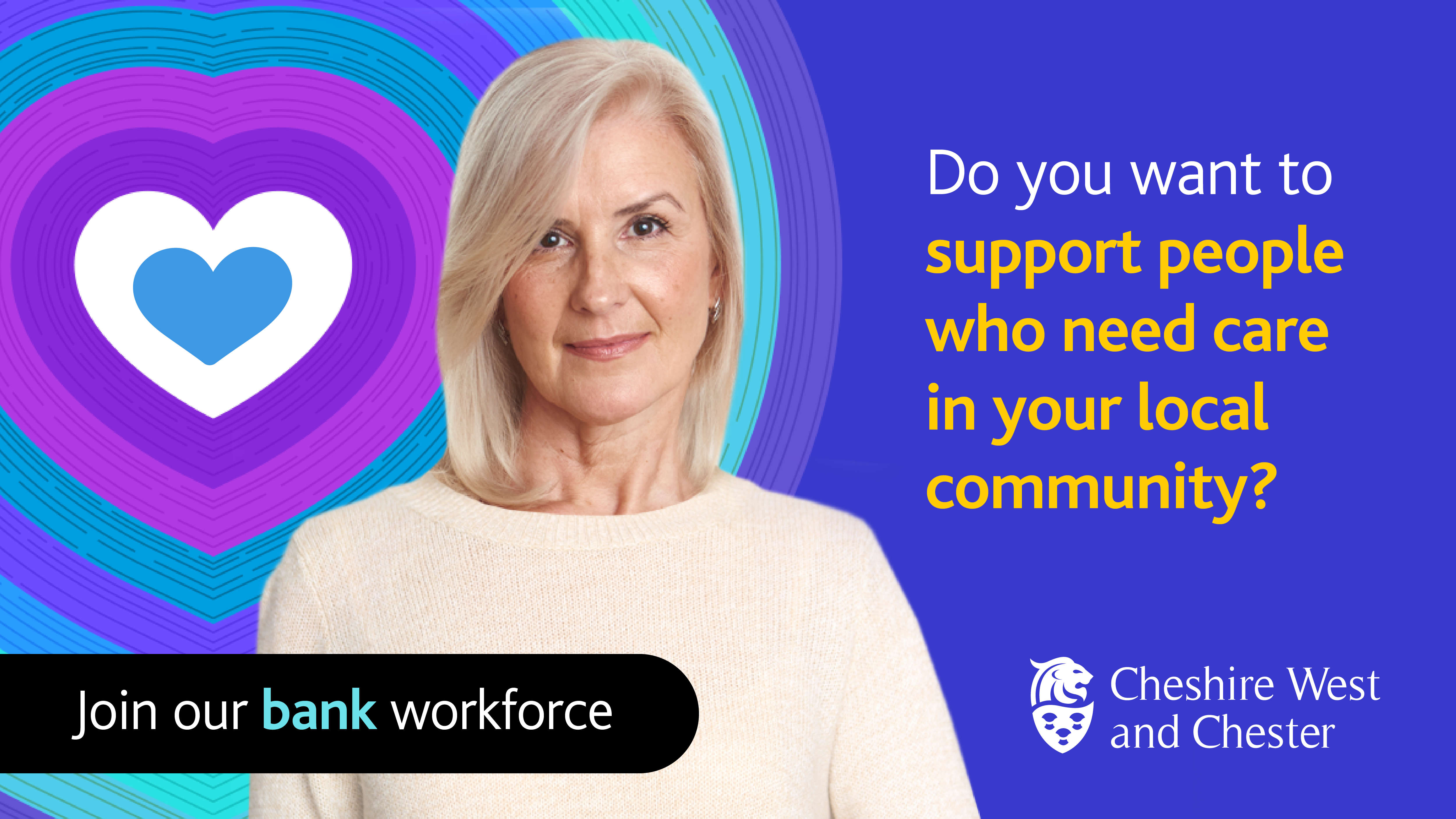 Cheshire West and Chester Council is calling on people to join a bank workforce for its Reablement team to support others in the local community.
Are you a kind and caring person who would like to make a real difference to others?
As the winter months approach, it is important people receive the care and support they need and this bank workforce will be called on to help with any pressures in both the Reablement team and other services it supports outside the Council.
By joining the Reablement team, you won't just be joining the Council, but also a community team that supports people to enjoy full and independent lives.
Reablement workers come from all walks of life, but what they all have in common is the right values as they're adaptable, friendly, respectful and caring.
No matter where you live in west Cheshire or surrounding areas, there are plenty of opportunities across the borough and you'll be allocated work as near to you as possible.
There are a number of different positions available that are flexible with what you can offer, whether you're looking for part-time work to support people around your other commitments or longer hours as a more permanent position.
With the recent pay award for Council staff, you're able to earn £11.39 per hour as part of this bank workforce, plus holiday pay, and you'll have access to the paid training you need for your role, an excellent pension scheme with significant employer contributions and much more.
Apply to join the Reablement team
For more information about the Reablement team and joining this bank workforce, you can email: