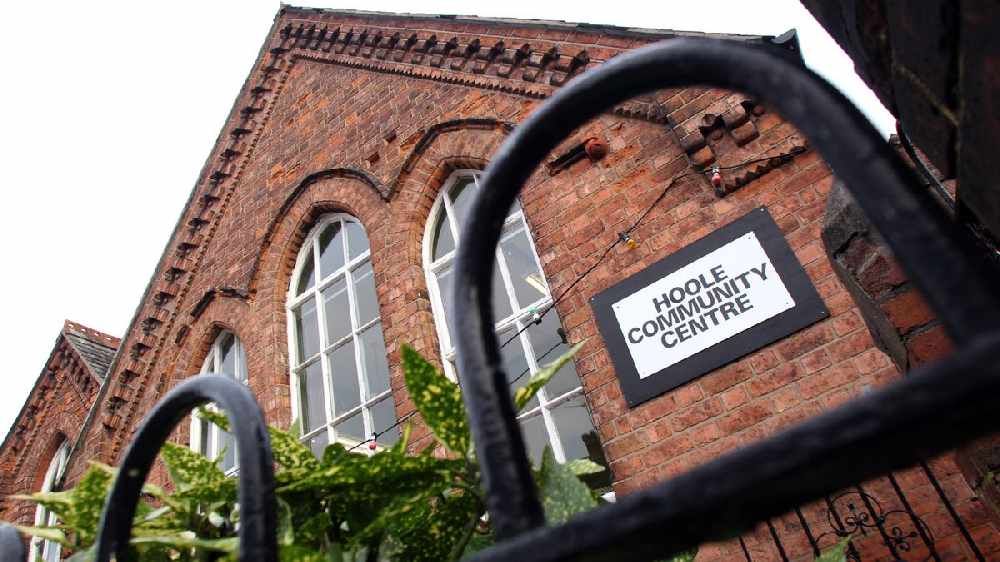 A much-loved facility in the heart of Hoole is under threat of closure due to the lack of support from their local church. Hoole Community Centre has been an important part of the local scene for over 30 years.
The centre was established in 1987 from the former school building in Westminster Road. The building, which is Grade II listed, is registered as a community asset and reserved for community use under planning regulations. Negotiations with the landlord, All Saint's Church, to secure a sustainable arrangement for continued occupation by this vibrant community asset have been ongoing for the last 2 years. Hoole Community Centre will close on Christmas Eve if the situation can't be resolved.
With over 75,000 visitors annually, the Community Centre is the beating heart of Hoole. The Community Café, the Children's Nursery, along with the community library, are all well supported. It hosts a wide variety of educational activities and cultural events for the benefit of the community as well as being a home for many local clubs and societies, from dance to art, chess to choirs and family celebrations to folk festivals. The popular Over 55s Club provides a key meeting place for seniors and helps reduce social isolation.
The lease on the building is a unique situation. The Centre leases the building from the Council who in turn have a full repairing lease with All Saints Church. Both leases terminate on 23rd December leaving the Centre to negotiate new arrangements with All Saints. The church has offered a new lease of only 5 years at an increased annual rent of £40,000. This offer has been declined because the Centre can't afford this amount of money and a lease for a 5-year period reduces its ability to apply for external funding. Grant applications for large sums require longer than 10 years left on a lease.
Last year, the rent paid was over £38,000 and since 1987, the equivalent of some £700,000 has been paid to All Saints Church in rent. In addition, as the lease is a full repairing one, over £200,000 has been spent by the Council and the Centre in recent years to keep the building running. It may surprise readers to learn that these arrangements have persisted even though the property was originally conveyed by the Duke of Westminster in 1903, not to the church but to be held in a trust for the benefit of the people of Hoole for educational purposes. All Saints Church registered title to the property unchallenged in 2004.
The Centre has been researching the complicated history of the ownership of this much-loved and well-used community building. Consequently, the Centre is now mounting a challenge to the church's title with the Land Registry, however, this could be a lengthy process. In the meantime, the future of the Community Centre must be secured. This could be by way of a new lease with All Saint's Church but unfortunately future terms are still yet to be agreed and time is running out.
Paula Norris, the Centre's manager said:
''We have been trying to negotiate new, sustainable arrangements with All Saints for two years now but to no avail. We have even offered to buy the building (by applying for grant funding) but the church refuses to sell. The rent we are being asked to pay by All Saints is more than double what we pay the Council.
There are only a few weeks left in which to try to find a way forward before our lease expires and we are forced to close. We need all the help we can get from the local community to persuade All Saint's Church to act reasonably and work with us to ensure the Centre continues to provide its vital role within the community.''
All Saints say they need to maximise their rental income in order to support local charities. Yet in 2019, out of over £90,000 of rental income, only £12,000 was reinvested back into local community good causes and over £5,500 was 'donated' to its own café. Also, at a time of national crisis due to Covid, All Saints has refused to temporarily reduce the rent to help the Centre survive.
What does the Centre need from you?
If you want to influence events and try to save the community centre, please help in any of the following ways:
By emailing vicar@allsaints.church to reconsider their position and be more reasonable in their expectations from a charity operating a community facility for the benefit of its community.
And send your comments to:
Bishop of Chester:- Mark Tanner, bpchester@chester.anglican.org
Our Councillors for Newton and Hoole:-
Richard.Beacham@cheshirewestandchester.gov.uk
adam.langan@cheshirewestandchester.gov.uk
Gill.Watson@cheshirewestandchester.gov.uk
Our member of Parliament:- chris@chrismatheson.co.uk
Leader of CWAC and Cabinet Member for Wellbeing - louise.gittins@cheshirewestandchester.gov.uk
Chief Executive of CWAC: Andrew Lewis
And post supportive comments on the centre's social media's pages.
https://www.facebook.com/HooleCommunityCentre
https://twitter.com/@HooleComCen
Instagram – hoolecommunitycentre
Notes:
Hoole Community Centre provides a practical and safe place for local groups. We hire affordable space for workshops, classes, meetings, children's activities and family celebrations. Our mission is to serve the community today and in the future. Hoole Community Centre houses over 20 different activities ranging from zumba, Yoga, art classes and a variety of dance classes. The community centre has 7 spaces available for hire, one being a large hall.
In 2014, with the support of the local community, we were successfully awarded almost £50,000 from the People's Millions, to open a community café within the Community Centre. This has provided volunteer opportunities for local people for the last 6 years. We work alongside local charities The Bren Project and Chapter to provide work experience within the Café. The Café provides low cost, homemade and wholesome food
As well as the Café we provide volunteer opportunities with our International Coffee Morning and I.T. Buddies. Both services are free to the public and encourage social integration and help ease isolation.
As well as our popular Over 55s Club (with more than 100 members), we also run cooking classes for local children. This helps them gain life skills and we have places for children from low income families sponsored by local businesses.
Our main hall is used for many family celebrations and gatherings. We have held weddings, funerals and birthdays and can even provide catering, on and off site, including our popular afternoon tea option.
We currently employ 6 members of staff, including one who has been here since 1987. These members of staff are passionate about what they do and the building they work in. They are integral to the running of the centre.
During lockdown the centre acted as a community champion and helped with signposting and distribution of food for foodbanks.
The Centre is a charity run by the Hoole Community Development Trust. Registered Charity number:- 1157709
Contact: Rod Heather, Chair of Trustees, rod-heather@talk21.com, 01244 341936 or Paula Norris, Centre Manager, manager@hoolecommunitycentre.org.uk, 01244 342741.