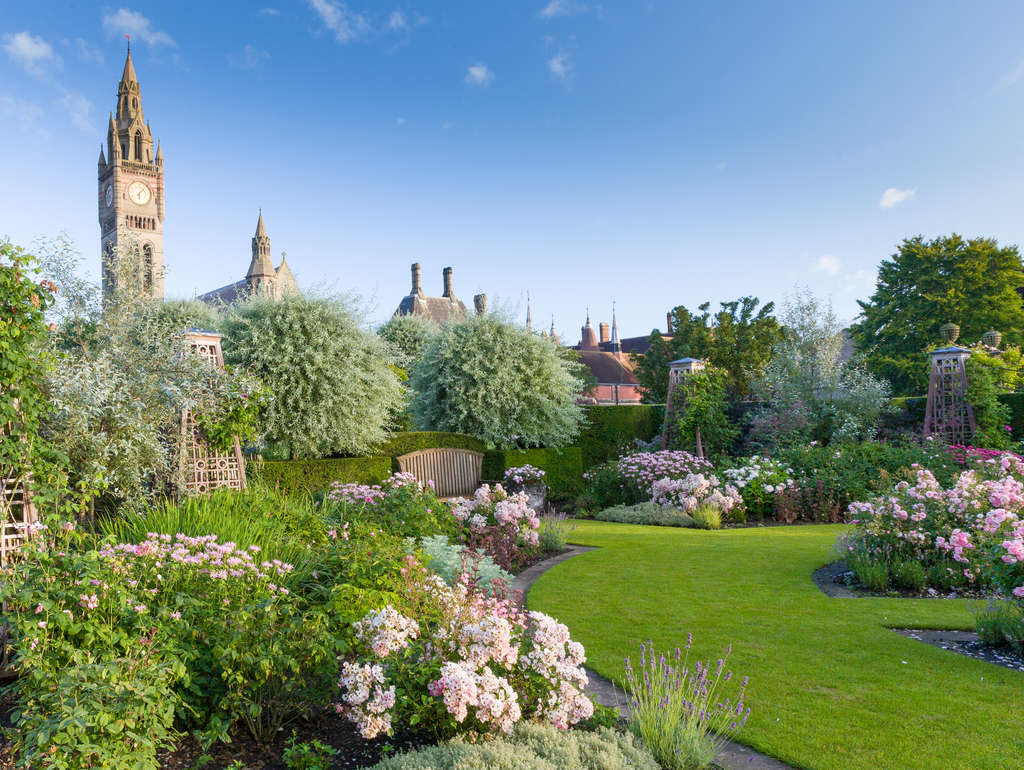 The final Eaton Hall Gardens Charity Open Day of 2022 will take place at Grosvenor's Eaton Estate near Chester on Sunday 28 August from 10.15am until 5pm in aid of KidsBank, which provides good quality new and pre-owned baby items to families in need.
Unlike in previous years, tickets are now only available in advance via Eventbrite – there will be no tickets available on the gates.
Visitors can explore the 88-acre gardens of Eaton Hall, home to the Duke of Westminster, which include colour-themed rose gardens and herbaceous borders, a recently completed hot border design and a stunning bedding scheme in the dragon garden. In addition, there is a walled kitchen garden, a wildflower garden and a lake walk as well as a tea house filled with roses and herbs.
Beyond the gardens, the Courtyard contains the Eaton chapel, featuring stained-glass windows by Frederic James Shields dating back to 1870, a carriage museum and stables as well as a family history exhibition.
Tickets for rides on the historic narrow-gauge Eaton railway, which previously connected the Hall to mainline services at nearby Baldteron to transport deliveries and fuel, can be purchased with event tickets online.
Parking at the Gardens Charity Open Days is free. There is free hire of mobility equipment, subject to availability, which must be pre-booked with event tickets.
Dogs are welcome though they must be kept on a lead at all times and visitors are asked to clean up after their pets.
For more information and to book tickets, please visit:
...and search for Eaton Hall Gardens Charity Open Days or visit:
www.grosvenor.com/rural-estates/eaton-estate/charity-hosted-events.
About Grosvenor
Grosvenor is an international organisation whose activities span urban property, food & agtech, rural estate management and support for philanthropic initiatives.
We develop, manage and invest to improve property and places across many of the world's leading cities. In the food & agtech sector our growing investment portfolio includes some of the industry's most innovative businesses working towards a better food system. We manage rural estates and their environmentally sensitive habitats, while supporting charitable initiatives targeted at vulnerable young people.
We are a values-led organisation which represents the Grosvenor family and share a common purpose – to deliver lasting commercial, social and environmental benefit – addressing today's needs while taking responsibility for those of future generations. 
Follow us on
Twitter: @GrosvenorGRP
LinkedIn: Grosvenor
Instagram: ThisisGrosvenor