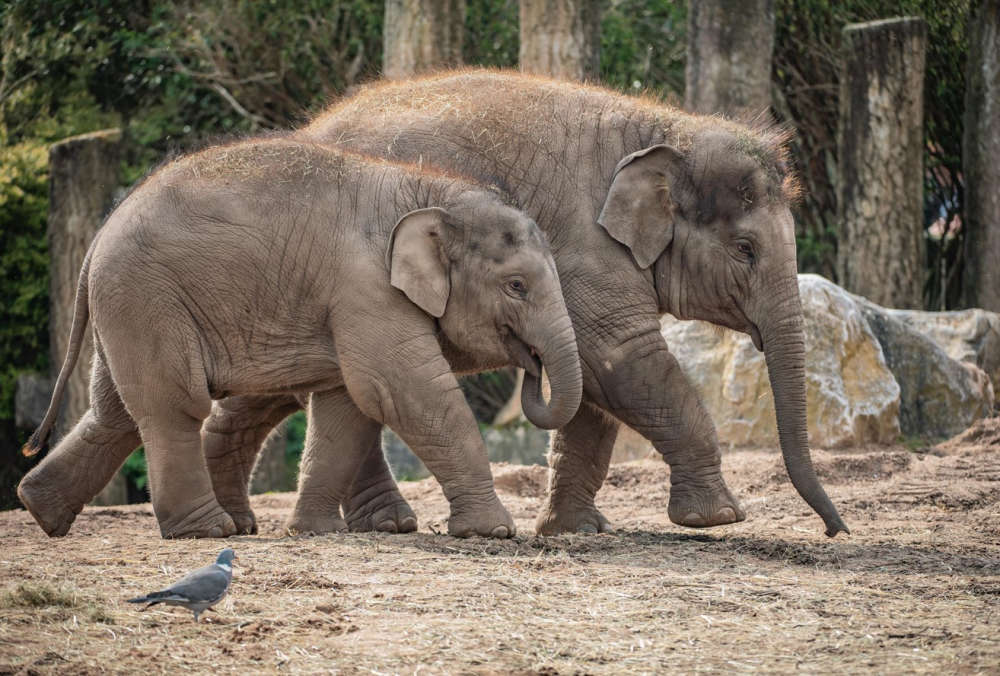 This February half term, visitors to Chester Zoo can learn about how conservationists are using the latest technology to save elephants, capybaras, bears and birds.
The zoo has launched its new Wild Science trail for families to learn about the incredible science-based skills that help experts prevent the extinction of highly endangered species around the world.
Running from 18 February to 5 March, Chester Zoo's Wild Science event lets visitors explore five immersive science labs throughout the 128 acre zoo.
From bold Asian elephants, curious capybaras to the elusive Javan green magpie, each 'Wonderlab' will showcase how science is saving the world's rarest animals.
There will also be two special guest talks from presenter and Strictly Come Dancing winner Hamza Yassin on 21 February - where he'll share his adventures from across the globe as a wildlife cameraman.
Elinor Trigg, Senior Customer Development Manager at Chester Zoo, said:
"Science is at the heart of our efforts to protect so many amazing animals here at the zoo and around the world, and this free trail will make science fun, immersive and most importantly, accessible to all of our visitors.
"Each Wonderlab will immerse you in a new world, starting at the Forest of the Asian elephants to discover how we use their poo to detect and monitor pregnancies and endangered species boost breeding programmes.
"Next up is discovering Indonesia, where guests will learn how experts have used bioacoustics to find Javan green magpies in the wild. Then, it's over to South America to help us save anteaters, capybaras and tapirs from their biggest threat, busy roads and highways. Using social science, we work with local communities to report sightings of these species near busy traffic so conservationists can help keep them safe.
"Finally, it's over to the sun bear habitat in our South East Asia zone, Islands, to help design their perfect home so they feel safe and happy to have cubs, before heading off to the 360 degree lab to learn about how freezing animal DNA is helping to preserve precious genes for the future.
"We are, of course, unbelievably excited to welcome Hamza to the zoo to help inspire future conservationists with inspiring stories about his journey as a zoologist and wildlife cameraman.
"Wild Science is going to be perfect half term event. It's interactive, fun, educational and full of surprises - it will certainly keep the kids busy! As well as seeing the incredible animals that Chester Zoo is home to, this trail really highlights the challenges species face in the wild and how conservationists are using the latest science to help prevent their extinction."
Hamza's talk, 'My life behind the lens takes place at 11am and 2pm on 21 February. Find out more here:
www.chesterzoo.org/wild-science

Chester Zoo's Wild Science event is free with normal zoo admission.
Pictured - Two Asian elephants.