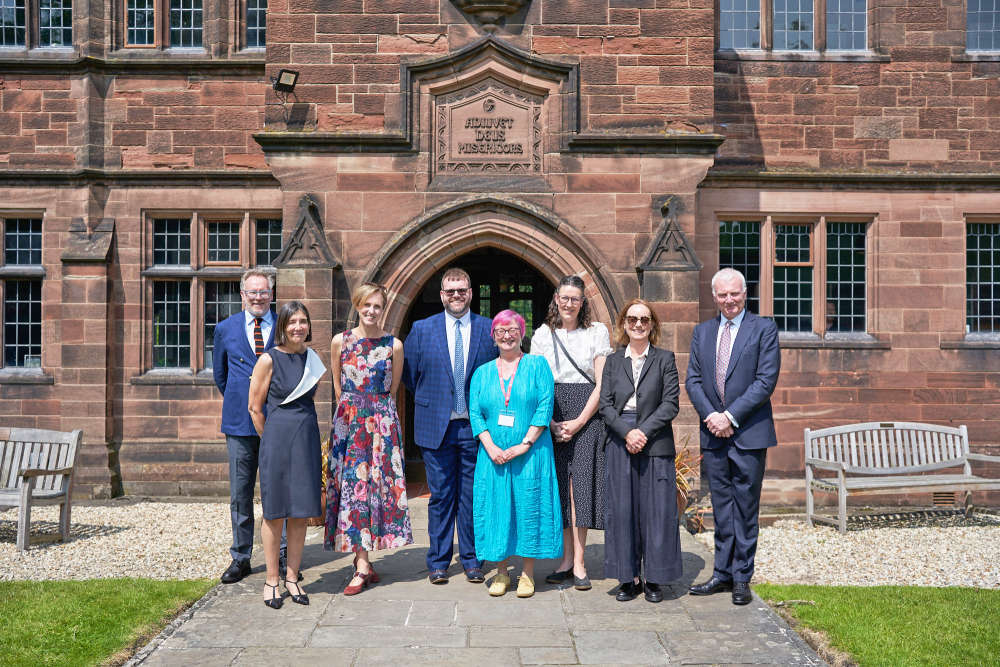 The former President of Armenia visited a Flintshire library to pay respects to its founder, William Gladstone.
Dr Armen Sarkissian, who was President of Armenia from 2018 to 2022, visited Gladstone's Library in Hawarden on May 22 to mark the Library's Founder's Day celebrations.
Dr Sarkissian and his delegation was hosted by the library team, led by Warden Andrea Russell, and Trustees of the library, including Patrick Derham, former headmaster of Westminster School and Charles Gladstone, a direct descendant of the Victorian statesman William Gladstone.

During a one-hour talk, held in the library's world-famous Reading Rooms, Dr Sarkissian thanked the library, which is a registered charity, for welcoming him, and emphasized the need for strong leaders like William Gladstone, four times British Prime Minister, and for learning spaces like Gladstone's Library.

He said: "It is a great privilege to be here for me. Gladstone is a special figure in Armenian history and for the millions of Armenians living worldwide. My grandmother was born in what was Western Armenia and she was one of the survivors of the Armenian genocide.

"There were stories about her life during the massacres, and there were two distinguished names that came up in her stories, President Wilson of the United States and William Gladstone."

William Gladstone, he added, was respected by Armenians as he returned to the public eye in his twilight years to advocate against widespread attacks on the Armenian people, which took place in the Ottoman Empire in the late 1800s.

Gladstone died on May 19 1898, less than 20 years before the Armenian Genocide was carried out in 1915.
The recent Founder's Day event marks the 125th anniversary of Gladstone's death.
Patrick Derham, chair of Trustees of Gladstone's Library, said: "All of us who are privileged to have a connection with the Library are walking in the footsteps of history. We're just trying to preserve something that is unique, that is very, very special for future generations."
Warden Andrea Russell said: "It was so good to share this day with so many people who are passionate about the Library – giving thanks for all that has been and looking forward to developing and widening the Library's reach."
Among those invited to the event were Friends of the Library. As a charity, the Library has recently refreshed its Friends programme and is actively recruiting more supporters who share the Library's vision to encourage and enable learning for all.
To find out more about Gladstone's Library, which has three silent Reading Rooms, 26 bedrooms and a restaurant, visit:
Pictured - Founder's Day 2023.
Picture credited to Geoff Scotland/@himynameisgeoff