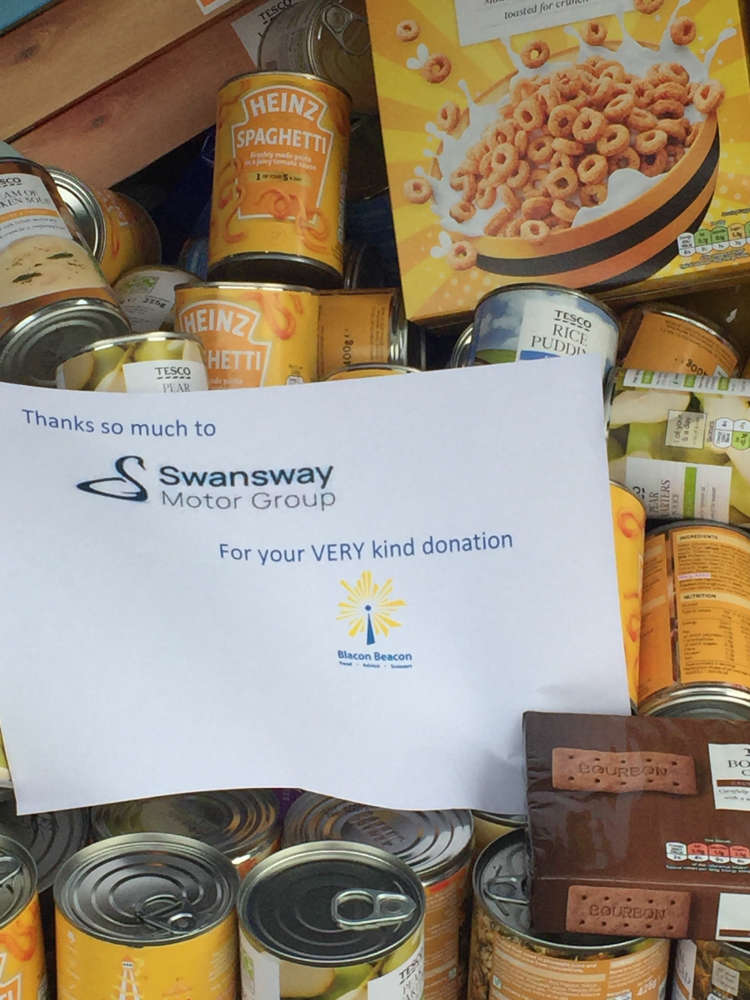 As part of Swansway Motor Group's national foodbank campaign, the car dealer group has recently donated £17,000 to their newly established foodbank partners, including Blacon Beacon.
Donations to Blacon Beacon were made on behalf of Swansway's Chester Peugeot and Motor Match Chester retailers.
Swansway's charity efforts have seen them give back to the communities where they do business and this campaign aimed to support families and children who have been heavily impacted by the cost-of-living crisis.
Working closely with Blacon Beacon on Norris Road, Blacon Chester, Swansway has recently donated a total of £2,500 to the foodbank.
When Swansway first reached out to Blacon Beacon in September 2022, it immediately became clear that they were experiencing an unprecedented level of demand for their services, something that they expected to worsen over the following months, a representative from Blacon Beacon told Swansway;
"Thank you so much to Swansway Motor Group for your extremely generous donation to this much-needed project, all of the facilities, groups and courses we offer at Blacon Beacon are crucial for struggling individuals and families. Their donations will help to support those in need for the difficult year ahead of us.
After their initial donation of £1,000 in October 2022, Swansway Motor Group recognised the need for continued support, leading them to make a second donation of £1,500, working closely with Blacon Beacon to tailor the donation to their needs. Facilitating the donations in December and January, Swansway's hope was to support their foodbank partners during the winter months.
Swansway Motor Group Director David Smyth summarised;
"After reaching out to these foodbanks last year and learning of the demand that they are experiencing, we decided that it was important to us all at Swansway to support our newly established partners going into the winter months."

Swansway is looking to continue supporting its foodbank partners in 2023.
There are a handful of ways you can support Blacon Beacon, such as donating money, food, hygiene and household items:
Donations | Home | Blacon Beacon: Food, Advice & Support

If you live in the Blacon area and are in need of food support, you can enquire about membership here:
https://www.blaconbeacon.org/about-us
Pictured - Swansway Motor Group's Donation to Blacon Beacon.