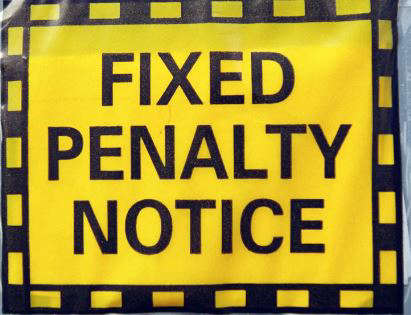 Flintshire County Council has issued Fixed Penalty Notices of £300 to two individuals who disposed of multiple black sacks in the Connah's Quay area.
This successful investigation was carried out by the Council's enforcement officers following receipt of CCTV footage which was captured in an alleyway where the fly tipping took place.
Flintshire County Council's Cabinet Member for Streetscene and the Regional Transport Strategy, Councillor Dave Hughes said:
"This is another excellent result for the Council in an area where waste keeps being dumped on the street with no regard for the local community or environment.
"Fly tipping is never acceptable, and it is a serious criminal offence, as it can cause serious pollution to the environment, be a risk to human health and can harm wildlife and farm animals, as well as needlessly diverting teams away from essential public services and incurring unnecessary costs."
When an offence is committed and there is enough evidence to prosecute the offender, a Fixed Penalty Notice can be issued, which doesn't carry a criminal record providing it is paid within the specified timescale. However, if the offender fails to pay, or chooses not to pay, the council will pursue prosecution at court. If found guilty of the offence, it is likely that the fine will be much higher than the initial FPN and the offender will then have a criminal record.
Residents may not be aware that, if they pass their waste on to someone who goes on to dump it unlawfully, then they run the risk of being prosecuted for duty of care offences themselves, or if they leave items out for scrap collectors who go on to dump them unlawfully.
We urge residents to dispose of their waste items correctly by making use of their doorstep recycling and waste collection service or via one of the five household recycling centres (HRCs).
Residents who need to get rid of large items should take them to a household recycling centre or use the bulky waste collection service provided by the Council. Where a resident has a large amount of recycling and waste to dispose of then we recommend utilising the services of an approved skip hire company or waste disposal contractor.
Further information can be found here.
If you see somebody you suspect of fly-tipping, if possible, make a note of:
The day, date and time you saw the fly tipping taking place
How many people were involved, what they looked like and what they were doing
Any vehicles or trailers involved - if possible note the make, colour and registration number
What was tipped: how much waste and what it looked like
The council will then inspect the dumped materials, arrange for removal, collect evidence and interview any suspects.
To report fly tipping using the online Report It form here or call 01352 701234.
You may be asked to make a written statement about what you saw.