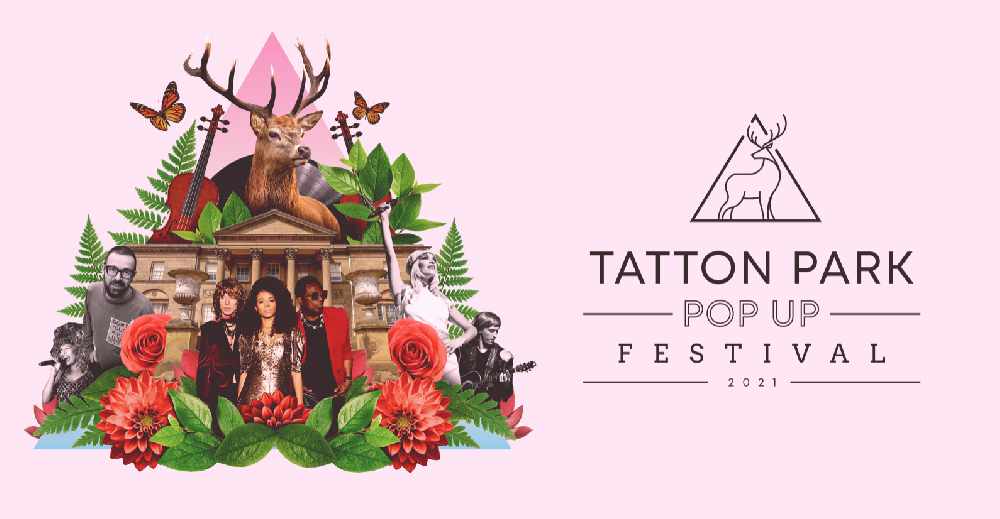 Families can look forward to a summer of fun days out at Cheshire's Tatton Park with the first ever Tatton Park Pop Up Festival.
The festival, which will be located next to the Tatton Park lake, has a jam-packed line up with new family events and shows every week!
Among the events are:
The Princess Tea Party, a fancy dress afternoon tea with your favourite princess singalong hits and the chance to meet your princess idols
Milkshake Live! with all your favourite Milkshake characters
Jurassic Earth, where you can watch Jurassic beasts come to life on stage
Brainiac Live, an outrageous live science show with exploding dustbins, combusting microwaves, live daredevil stunts and all the experiments you're not allowed to do at home!
The Greatest Show, Kids Edition featuring everyone's Greatest Showman favourites as well as hits from Mamma Mia, Frozen, Trolls, and so much more, great for all ages making it perfect for all the family.
Kidchella Festival featuring Diva Mix and Ariana Live plus the Tatton Show Team performing Kids Pop Hits. Including face painting, glitter bars, roaming stilt walkers and audience entertainers
The Family Variety Show, a performance for all the family, lots of singing and dancin, featuring favourite pop hits and songs from the all time greatest children's films and TV shows like Descendants, Mary Poppins, Toy Story and the Lion King
Mamma Mia the Party! for the ultimate Abba musical experience
Pop Party with hits from Billie Eilish, Little Mix, Bruno Mars and much more!
The festival will be socially distanced and families can buy 'Squares' accommodating four, five or six people. Each Square includes seating, and there is a range of on-site food and drink to choose from - including kid-friendly meal options as well as something for the grown ups. There are only 166 Squares available per event, however, so fans are encouraged to move fast if they want to secure tickets to their favourite show!
Each event also includes a number of VIP tickets for those who want to make a special day of it, which will include premium outdoor furniture, table service and a private VIP washroom, along with a private bar operated by the famous Menagerie restaurant and bar.
Saving Grace Events is the company behind the Tatton Park Pop Up Festival. Rebecca Hartley, founder of Saving Grace Events, says: "This summer we're bringing music, fun and excitement to Tatton Park with a 10-week long pop up festival that really does deliver something for everyone. Tatton is a stunning location for live events and we have created a line-up that spans family events, live music, DJs, Sunday Sessions and much more. With Tatton Mere providing a gorgeous lakeside backdrop, the festival will create days and nights that everyone can remember forever."
The Tatton Park Festival will begin on Friday 25 June and run until bank holiday Sunday 29 August 2021, with events happening every weekend as well as on some weekdays during the school holidays. As well as daytime family events, there are also evening performances for adults only which include artists such as The Brand New Heavies, Ibiza Symphonic, Judge Jules Live and ABBA MANIA. The full line-up can be found at:
Each event will be laid out to allow for social distancing. The Tatton Park Pop Up Festival team has developed multiple contingency plans allowing for numerous variations on Covid-19 restrictions, so would-be revellers can rest assured that the events will go ahead in compliance with whatever restrictions are in place.
For a full list of events and to buy tickets, visit:
www.tattonparkpopupfestival.co.uk.
Ticket prices vary on event, full pricing details are available online.
Dates of note:
The Greatest Show - Friday 25 June, Sunday 11 July, Wednesday 28 July, Friday 6 August
Milkshake Live - Saturday 26 June
The Family Variety Show - Saturday 3 July, Saturday 14 August, Saturday 20 August
Jurassic Earth - Saturday 10 July
The Greatest Show - Sunday 11 July
Kidchella - Saturday 17 July
Princess Tea Party - Friday 30 July, Saturday 7 August, Wednesday 25 August
Brainiac Live - Saturday 31 July
Mamma Mia! - Sunday 1 August, Friday 6 August, Saturday 28 August
The Greatest Show Kids Edition - Wednesday 28 July, Friday 11 August, Saturday 21 August, Friday 27 August
Kids Pop - Wednesday 4 August, Wednesday 18 August
Tickets start from £104 for a pitch for four.
The Tatton Park Pop Up Festival is organised by Saving Grace Events.
Events will run from Friday 25 June until Sunday 29 August. There will be no events on the week of 19 July due to the RHS Flower Show taking place at Tatton during that week.
Each event will be individually ticketed in order to allow for social distancing measures to be properly applied. Squares accommodating up to 6 individuals can be booked.