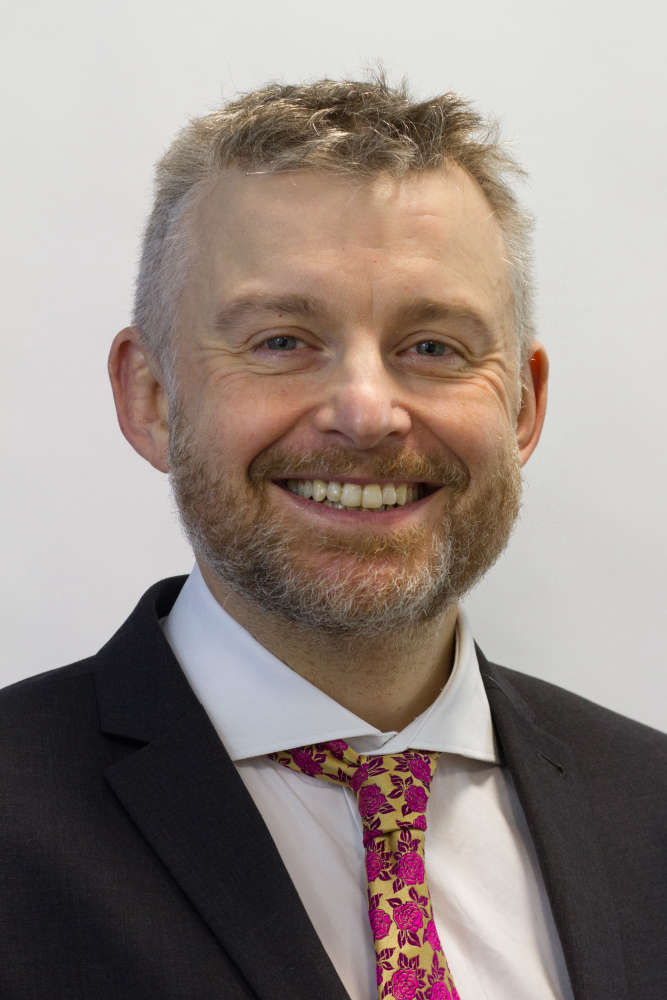 Four innovative and cutting-edge patient safety initiatives at a local NHS Trust have been shortlisted for HSJ Patient Safety Awards.
Carried out by staff and volunteers at Cheshire and Wirral Partnership NHS Foundation Trust (CWP), each of the initiatives seek to improve safety for all those that the Trust cares for. This is done through a variety of engagement activities, both with staff and those access services, alongside education and training for staff to build on their expertise and develop further as care givers.
CWP chief executive Tim Welch said: "On behalf of the Trust, I am delighted to learn about the recognition that these four projects have earned. The thought that has gone into each endeavour, to improve the safety of those we care for, is incredibly pleasing. Each one of our nominees clearly demonstrate our values at CWP as we continue to help people, regardless of their circumstances, be the best they can be."
The first project, the Dynamic Support Tool – Physical Health (DST-PH), was shortlisted in the learning disabilities initiative of the year category. The tool is used to identify people with a leaning disability who are at risk of premature mortality or preventable death. By using the tool, staff are able to act on this identification and provide treatment to reduce this risk.
The second is aimed at training staff who provide care for people diagnosed with having a personality disorder on Rosewood Ward at Bowmere Hospital in Chester. Conducted by a clinician and a CWP volunteer, with lived experience of the condition, the training was shaped by service users before it was delivered to staff to help develop their skills. The project has been shortlisted in two categories; Service User Engagement and Co-production and Patient Safety Education and Training.
Another of the projects involves the establishment of a Mental Health Intensive Support Team (MHIST). The service supports the rehabilitation of people with the most complex mental health needs and face the greatest challenges in the community. It was nominated for Mental Health initiative of the year.
The service was put together with input from a range of partners and also crucially with people with lived experience of accessing services. MHIST's key aim is to eliminate out of area placements, where people find themselves being cared for far from their home and also to support people to live independently when they are discharged from inpatient care.
In addition, also nominated in the same category, is a project called "Integrating ethical considerations into mental health service delivery." This nomination honours the work of the CWP clinical advisory group, which comes together to analyse and assess any areas of improvement across the Trust.
Tim continued: "I wish all of our nominees the very best of luck at the award ceremony in September. The HSJ Patient Safety Awards is one of the most prestigious nights in the health and social care calendar and pays a fitting tribute to all of the tremendous effort put into care provision that takes place across the country. To be shortlisted five times is a brilliant testament to our team at CWP."
CWP is a Foundation Trust that provides health and care services for local people in partnership with other organisations. Our services include mental health and learning disabilities, community physical health and all-age disability care. We have services across Cheshire and Wirral as well as Trafford, Warrington, Bolton, Halton, Liverpool and Sefton.
To find out more about the HSJ Patient Safety Awards – visit their website.
CWP was rated as being 'Outstanding' for caring by the Care Quality Commission in our most recent inspection and shortlisted for Mental Health Provider of the Year in 2019 at the Health Service Journal Awards.
Pictured - CWP chief executive, Tim Welch, paid tribute to the shortlisted projects.