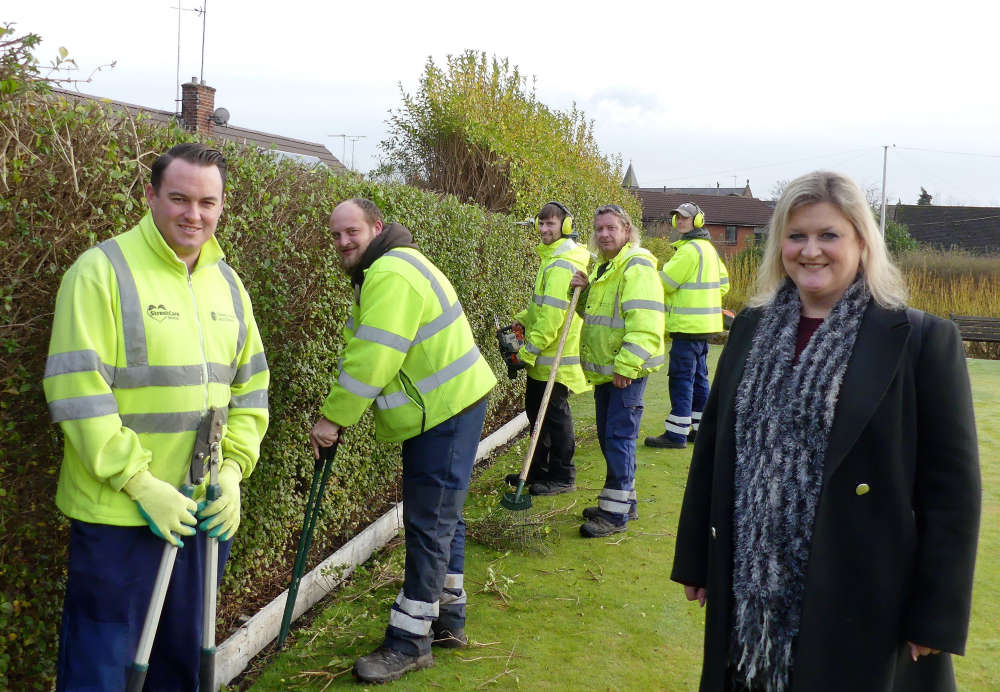 As we approach Blue Monday on 17th January, recognised by many as the least cheerful day of the year, Cheshire West and Chester Council is hard at work making sure its parks look great for everyone to enjoy the great outdoors.
Though it might be the middle of winter, the Council's maintenance teams are out and about making sure the borough's parks, open spaces, bowling greens and football pitches are well cared for. Work undertaken by the Council's StreetCare teams and Greenspace officers includes hedge cutting, grass cutting on pitches and greens, hedge laying, bin emptying, litter-picking, pruning plus other habitat management - anything from reed removal to putting up owl boxes.
The Council's Deputy Leader and Cabinet Member for Environment, Highways and Strategic Transport, Councillor Karen Shore said: "I'm very grateful to our maintenance and Greenspace teams for all the hard work they do to keep our lovely parks and green spaces looking good over the winter months. We've had some extreme weather over the past couple of months, and it's challenging, particularly in cold or wet weather.
"Next Monday, 17 January may be 'Blue Monday' but what better way to beat the winter blues than a walk in one of our lovely parks and open spaces? They can look particularly stunning at this time of year.
"The pandemic has shown how good getting outdoors can be for us, and our teams are busy doing a wonderful job of keeping everything looking great. I would also like to thank the many volunteers and 'Friends of' groups in the borough for their work all year round as well. They are incredibly dedicated and really help us get our parks and open spaces looking their best – thank you."
Cheshire West and Chester has eight Green Flag sites. For more information on the borough's parks and open spaces, visit:
https://www.cheshirewestandchester.gov.uk/residents/leisure-parks-and-events/parks-and-open-spaces/parks-and-open-spaces.aspx
Pictured - Cllr Shore meets a StreetCare team hard at work at George Street Bowling Green, Ellesmere Port where they are reducing a hedge height…
Left to Right: Tom (Head Gardener), Luke, Karl, Matty and Josh with Councillor Karen Shore.