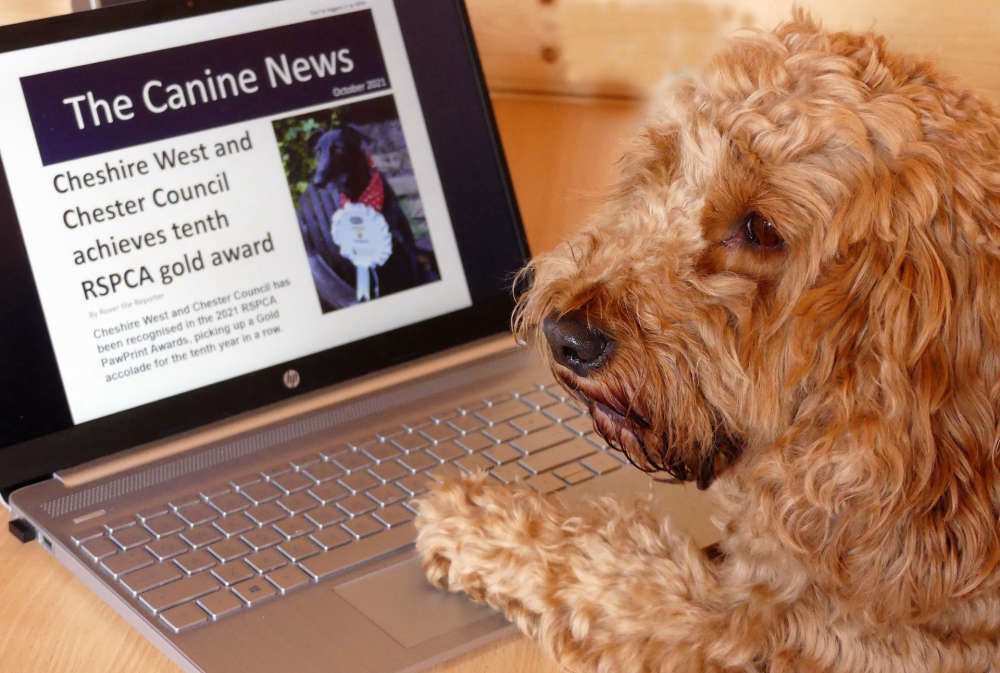 Cheshire West and Chester Council has been recognised in the 2021 RSPCA PawPrint Awards, picking up a Gold accolade for the tenth year in a row.
The Council scooped the Gold Community Animal Welfare Footprint (CAWF) Award for exceeding legal requirements in the way it handles stray dogs. The Awards celebrate local authorities that go above and beyond to ensure high animal welfare standards in their communities.
The national animal charity has once again recognised the hard work and dedication of Regulatory Services staff involved in the collection and re-homing of stray dogs.
Regulatory Services officers also enforce the recently updated Public Spaces Protection Order relating to dogs, issuing Fixed Penalty Notices to combat incidents of dog fouling or other related breaches of the legislation.
During office hours, any dogs collected in Cheshire West and Chester are scanned immediately for the presence of a microchip and, if possible, returned without charge to their owner. If there is no microchip, the collar information will be used, if available. If return is not possible at this time, the dog is taken to the kennels. Outside of office hours, dogs are taken immediately to the kennels and are scanned on arrival.
In 2020, 134 dogs were returned to their owners without charge because their owners could be identified and contacted by the warden. Many more may have been returned without the intervention of the dog warden as finders are able to identify the owner by the collar information.
The Council's Cabinet Member for Environment, Highways and Strategic Transport, Councillor Karen Shore said: "To reach a full decade of Gold standard accolades for our work with stray dogs is a wonderful achievement.
"Dog owners can really help our Regulatory Services team by ensuring that their pets are kept safe, are tagged and micro-chipped and by picking up after them. As well as being legal requirements, getting your dog tagged and micro-chipped means you can be reunited with them as quickly as possible if they go astray."
If you need to report a stray dog the following telephone numbers can be used:
• Telephone: 0300 123 7038 (option 1) 8am - 7pm, Monday to Friday
• Outside of these hours (including weekends and Bank Holidays) - call 0300 123 7035
Pictured - Milo the Cockapoo is pleased to hear the Council's good news…