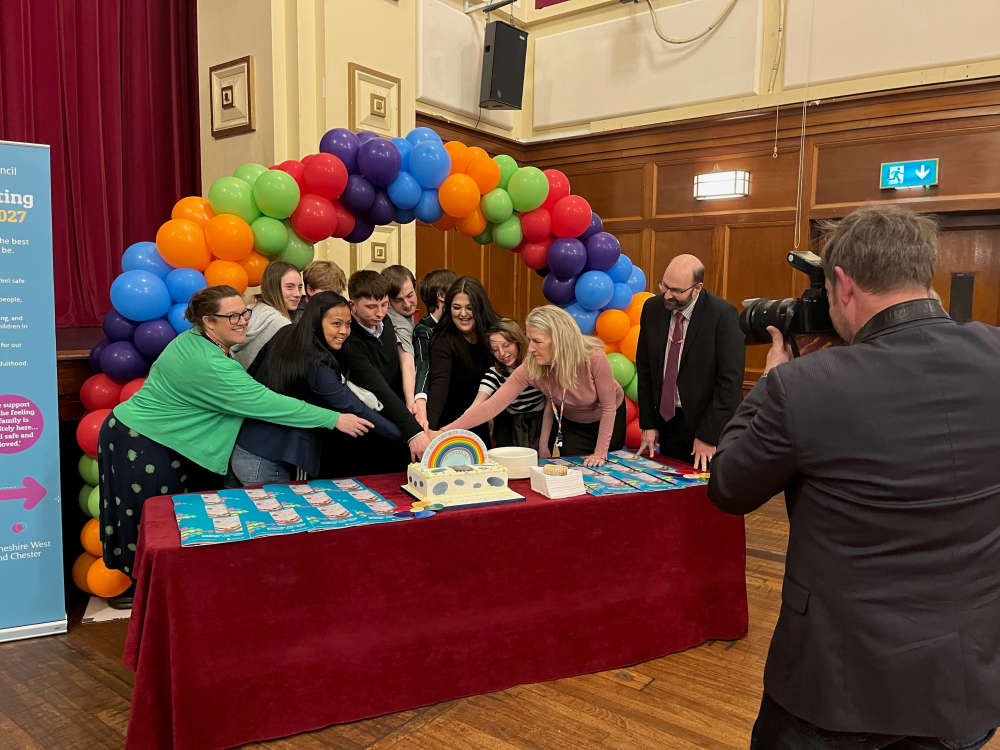 Cheshire West and Chester Council has strengthened its corporate parent commitment to its children in care and care leavers in a new strategy.
Officially launched on Monday (13 March) the Council's Corporate Parenting Strategy ensures that the council and its partners fulfil their vision of being the best corporate parent they can possibly be.
The council and wider partners hold corporate parenting responsibilities to all children and young people who are in the care of the local authority, as well as young people who have left council care, known as care leavers. Being a corporate parent means providing quality of care and support in line with a child or young person's needs as any good parent would, ensuring continued care as they move into adulthood.
The new strategy has been developed collaboratively with children in care to outline key priorities and responsibilities to ensure that the council is meeting its vision and working collaboratively with partners to provide children in care and care leavers with the best start in life.
The strategy was launched at a very special event on Monday, 13 March in Ellesmere Port, where a number of key council officers, elected members and partners were in attendance, alongside some of the council's inspirational Children in Care Council.
The strategy takes the significant step to ensure that care experience is included as a protected characteristic in all relevant council documentation and assessments from 2023 onwards. This will make the council one of the leaders in taking this forward as a local authority nationally.
Councillor Robert Cernik, Cabinet Member for Children and Families said: "I am delighted that we have launched this fantastic piece of work to show the council's commitment to our children in care and care leavers to get the best start in life."
"Working in partnership with children in our care, the council has created the new Corporate Parenting Strategy to ensure that our young people's voices are heard and to make sure that we are listening to and delivering what is important to them."
"As a corporate parent, the council and key partners hold a specific set of responsibilities to our children in care and care leavers, this strategy sets out how we intend to fulfil these and more.
"The Council want to ensure that our commitment to children in our care and leaving our care sees partners such as health, police and schools work alongside us to ensure our young people get the best start in life, demonstrating our collaborative Corporate Parenting responsibility. The Council has become a signatory of the Care Leaver Covenant and we will be encouraging all of our partners to do the same. The Covenant is a promise made by the private, public and voluntary sectors to provide support for care leavers aged 16-25 to help them to live independently.
"We are committed to providing the best Corporate Parenting to our children in care and care leavers. It is vital that we provide our young people with the best support possible to ensure that their needs are met to a high standard as any child should expect from a good parent."
Pictured - Helen Brackenbury Director of Children and Families, members of the Council's Children in Care Council, Leader of the Council Councillor Louise Gittins and Chief Executive Andrew Lewis.