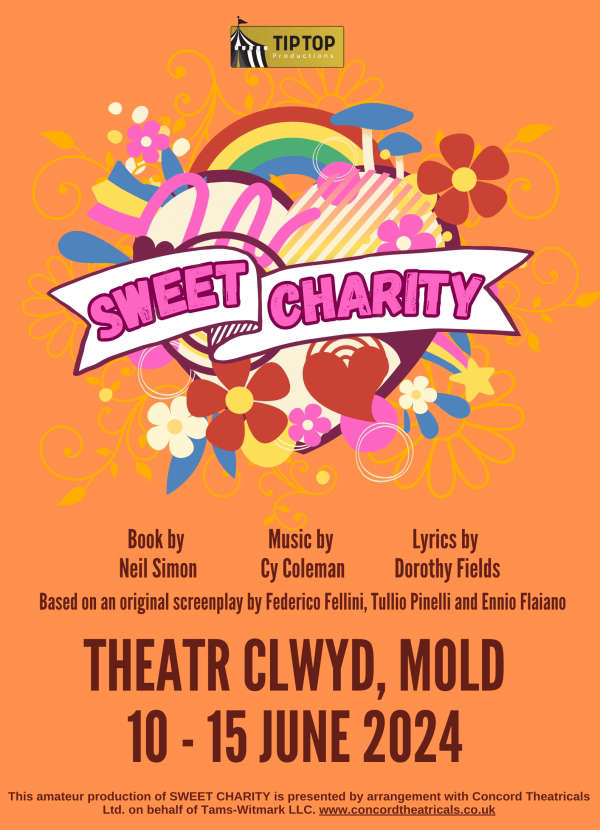 A local community theatre company is set to stage its very first ever Christmas Concert.
Tip Top Productions are set to stage the special festive concert at St Mary's Creative Space in Chester on Thursday 7th and Friday 8th December at 7.30pm.
Speaking about the Christmas concert, Steve Davies, Tip Top's artistic director said:
"We are delighted to be staging our very first Christmas Concert in the beautiful surroundings of St Mary's Creative Space in Chester. The programme will feature a wonderful mixture of carols, festive pop songs, bits from familiar Christmas films and songs from wintery musicals. There may even be a chance for audience participation so why not join us for what promises to be a truly festive evening".
The concert will be produced for Tip Top by Luke Disley with musical direction by Tim Jones.
In addition to their Christmas Concert, Tip Top are also heading back to Theatr Clwyd next year to stage a production of classic Broadway musical "Sweet Charity" which is set to be staged at Theatr Clwyd's Mix Theatre from Wednesday 12th - Saturday 15th June at 7.30pm. There will also be a Matinee performance at 2.30pm on Saturday 15th June.
Set in 1960s America and inspired by Federico Fellini's Nights of Cabiria, "Sweet Charity" explores the turbulent love life of Charity Hope Valentine, a hopelessly romantic but comically unfortunate dance hall hostess in New York City. With a tuneful, groovy, mid-1960s score by Cy Coleman, sparkling lyrics by Dorothy Fields, and a hilarious book by Neil Simon, Sweet Charity captures all the energy, humor, and heartbreak of Life in the Big City for an unfortunate but irrepressible optimist. The show includes musical numbers including "Big Spender," "If My Friends Could See Me Now," "I'm a Brass Band" and "Baby, Dream Your Dream." The show will be directed for Tip Top by Steve Davies with musical direction by Tim Jones and choreography by Rhian Lyon.
Auditions for "Sweet Charity" will be held on Sunday 4th February with full details set to be announced soon with rehearsal scheduled to begin in March.
Full details of Tip Top Productions Christmas Concert and "Sweet Charity" can be found at:
...where tickets can be booked online for both events.