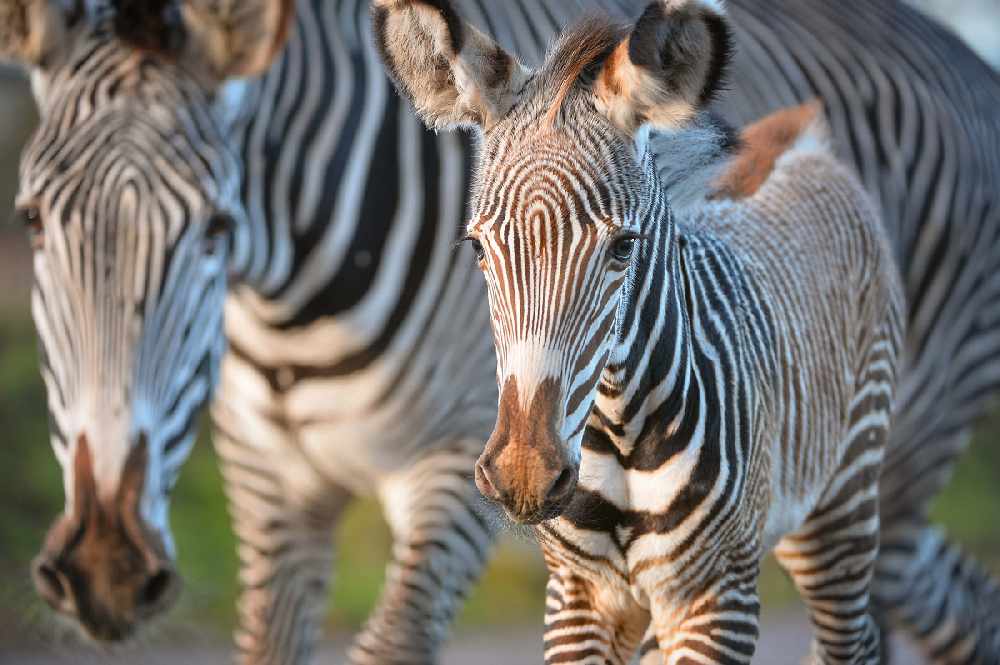 Chester Racecourse has pledged its support for the UK's most visited zoo by becoming the latest Official Supporter of the registered charity.
The four-year commitment from Chester Racecourse comes in direct response to the zoo's 'Save Our Zoo' campaign and will see the racecourse adopt the Zebra species at the zoo and provide an annual £10,000 donation towards the running of one of the zoo's key conservation breeding programmes.
Both modern species of horse and zebra belong to the same Equidae mammal family, making them close living relatives and the perfect pairing to commemorate the new partnership. The Grevy's zebra is the largest of three species of zebra and one of 500 animal species at the zoo. The population of Grevy's zebra has declined by over 80% in the last 40 years, meaning they are classed as endangered, with less than 2000 individuals left in the wild.
A new male zebra, Tajiri, was introduced to the herd at the zoo in October of this year and it is hoped that the zoo might welcome some new tiny zebras in the Spring of 2022. Through the adoption of the zebra at Chester Zoo, the racecourse hope to raise the awareness of the plight of the endangered species, draw upon the similarities between the Equidae family members and promote animal welfare. A series of exciting zoo updates, educational events and activities will be available for racecourse visitors and youngsters within the local community to enjoy and take part in over the term.
Chester Zoo is the only zoo in the UK with a dedicated wildlife endocrinology department, who's objective is to measure hormones and other biomarkers to assess the health, well-being and reproduction of wildlife to assist in the goal of extinction prevention. In 2016, the zoo hosted a symposium at Chester Racecourse, at which experts from the local area came together to share their wealth of knowledge about commercial breeding techniques, specifically within racehorse breeding.
A new strand of the zoo's conservation breeding programme is now using racehorse breeding techniques to explore innovative and non-invasive approaches to identify key biomarkers in the zoo's own wildlife. These techniques are vital for animals in the wild, who require the right conditions and these markers are providing invaluable insights into what's needed to create the correct environment for breeding in a number of endangered species, including Grevy's zebra, the Eastern black rhino, African elephants, giraffe and okapi, all whilst maintaining the highest standards of welfare.
Funding from Chester Racecourse's annual £10,000 commitment over the next four years will go direct to this project and supporting the mission to prevent extinction amongst a range of species in the wild.
Chester Racecourse Chief Executive, Richard Thomas, said:
"The racecourse is delighted to be supporting Chester Zoo as part of a new four-year partnership, during which time we will commit £40,000 to a conservation programme aimed at the prevention of extinction of animals in the wild. "As key stakeholders within the horse racing industry, animal welfare is top of our agenda and through our adoption of the Grevy's zebra species at the zoo, we hope to generate positive awareness through a unified approach, highlighting the duty of care we all have towards the protection of animals. We are huge advocates of everything the zoo does within our local community and on a global scale and we are extremely proud to now hold the title of 'Official Supporter of Chester Zoo'. We hope our commitment of funding will ease a small part of the damage done by the impact of COVID-19 and support the crucial ongoing work in the coming years." Chief Operating Officer of Chester Zoo, Jamie Christon, said: "We're thrilled to be starting a partnership with Chester Racecourse, another iconic institution within our great city. This support comes at a time when we need it most, and we're really looking forward to working together on the road to recovery, after this incredibly tough period in our history. Crucially, this four-year partnership will provide us with a little extra stability and help us to continue our vital efforts to prevent extinction."