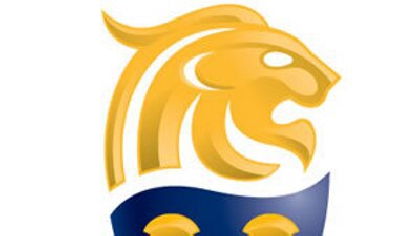 Chester is gearing up for a busy May, which will see the city play host to events including race meetings, a half marathon, farmers market and an archaeological dig - welcoming thousands of visitors.
Chester Races start the new season with the Boodles May Festival Wednesday 8 May to Friday 10 May. This is followed by the family favourite Roman Day on 25 May that also includes the launch of the Chester Heritage Festival. Chester Racecourse was established in 1539, it's the oldest racecourse still in operation in the world and this year celebrates 480 years of racing on the Roodee.
There will be the normal traffic management in place and the Safe Space unit will return in the evenings 6pm until midnight by the Eastgate Clock (the Safe Space regular hours are every Saturday 10pm to 4.30am) as well as temporary portaloos in the city centre.
Road closures will be in place between 8 May and 10 May; Lower Watergate Street between St Martins Way and New Crane Street, New Crane Street between Lower Watergate Street and Kitchen Street and Nuns Road at the junction with Grosvenor Road and Lower Watergate Street.
Chief Inspector Carlos Brunes, Cheshire Constabulary said: "Chester is a fantastic city and there are a number of exciting events planned throughout May which will attract crowds of people from all over the country.
"As the local Chief Inspector, I want everyone visiting the city to have a safe and enjoyable time, making it a memorable occasion for all the right reasons.
"While the majority of people are well behaved, in the interests of public safety we will take a firm stance against those who jeopardise this through drunken, violent or anti-social behaviour.
"Therefore I strongly advise anyone visiting the city to drink responsibly to help ensure that everyone can have a safe and enjoyable time."
Other events in Chester this month include a Farmers Market in Town Hall Square on Saturday 18 May followed by the Chester Half Marathon on Sunday 19 May. The Chester Half is one of the UK's longest established and most highly regarded half marathons, 6,000 runners will be starting and finishing in the city centre. The 38thChester Half Marathon starts at Chester Racecourse at 9am and ends at Chester Town hall Square.
Maria Byrne, Director of Place Operation, Cheshire West and Chester Council said: "Chester welcomes over 12 million visitors a year, the racecourse alone can attract up to 25,000 visitors per meeting and we have a multitude of exciting events taking place throughout May.
"Welcoming this many people to our city has huge benefits and ploughs £2bn in to our economy and our priority throughout the summer is to ensure the safety of all our residents, businesses and visitors so that we can all reap the benefits this brings.
"From community safety wardens, the safe space and Cheshire Police, our StreetCare team and the CH1 Chester Bid Welcome Ambassadors plus many volunteers, our city is more than ready to welcome everyone."