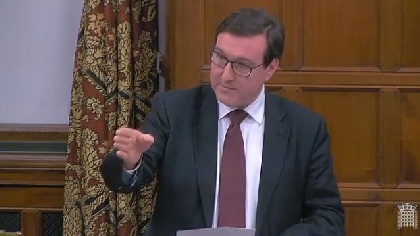 Chris Matheson, continues his campaign to change the rules around women under 25 being eligible for cervical smear tests.
Currently women are unable to access a smear test to rule out cancer if they are under 25, even if their GP is concerned that they are displaying relevant symptoms.
Chris took part in a debate in Westminster last week, where he again made the case for a change in the rules:
Chris said:
"There are many divisive issues preoccupying Parliament currently, but cervical cancer screening for young women certainly is not one of them.
"The debate last week was an opportunity to make process on a pressing issue.
"I don't think anyone can disagree that women under the age of 25 must have access to cervical smear test when required by a doctor. Refusing smear tests to women under the age of 25 when they display concerning symptoms is leading to late diagnosis and in some cases, deaths.
"It is time for a bit of common sense from the Government. Ministers must re-focus their attention on these vital issues which are threatening people's lives."