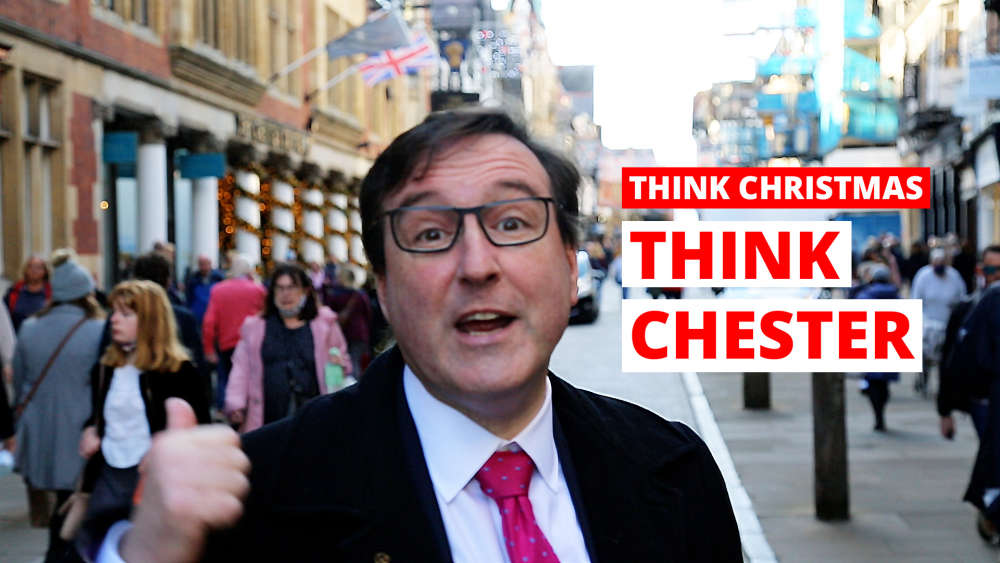 Chester's MP, Chris Matheson, has launched a campaign to encourage residents to 'think local' when buying their presents and planning social events this Christmas.
Chris said:
"Chester's business owners and their staff have had a tough couple of years, and they need our support. That's why I am committing to buying gifts in local shops, both where I live and in the city centre. It's a simple message, but I hope it will resonate with other residents too."
As part of the campaign, Chris has produced a video which is being promoted on social media using an advertising budget raised from donations by members of the local Labour Party.
Chris said:
"Nationally the Labour Party is clear on the future for our high streets, we can't keep relying on the outdated business rates system, which favours large online retailers over people who work hard to keep their businesses open locally. We also need more powers for local authorities to help landlords get shop units re-occupied when they become empty. It's disappointing that the Chancellor has decided to defer a decision on the future of business rates again, but I'll be pushing for reforms like this in Parliament in the new year."
Chris' video promoting Chester this Christmas is 3 minutes long and is being promoted online in every community across Chester.
Chris explained:
"The video is a bit of fun. It's basically me wandering around the city we love, but there is a serious message in there too. It is easy for people to be negative online these days, posting reasons why they won't come into the city. I believe we are blessed to live in such a beautiful place and when Chester's Christmas lights go on, there is no place I would rather be.
"We all have choices. We can choose to buy presents offline instead of online, and we can choose to come into town instead of going out of town. That's why I am asking people to make a choice that supports independent businesses and to think about Chester's local economy this Christmas."
To view the video, you can visit Chris' Facebook page at: