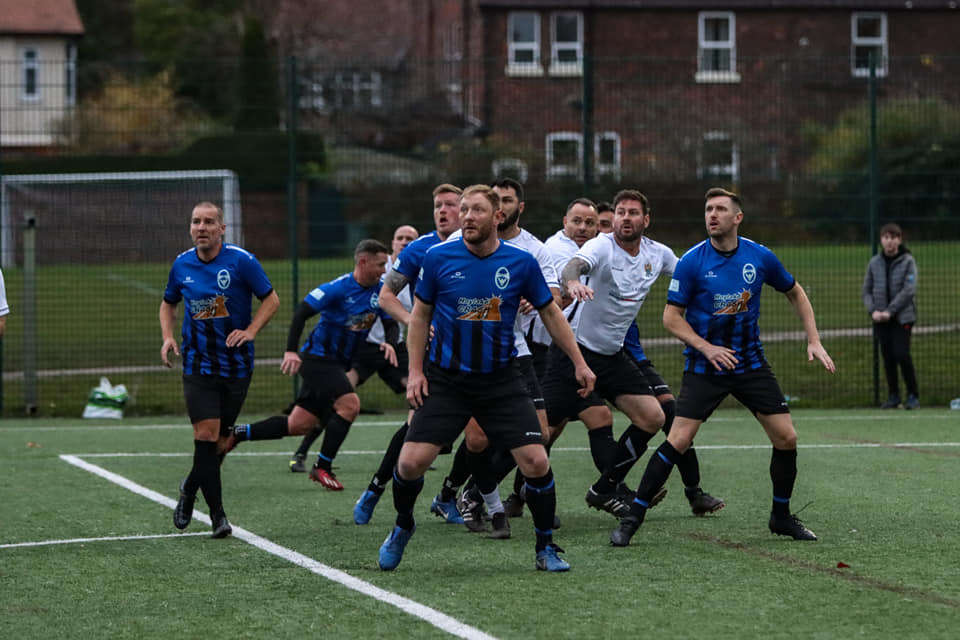 Here are the latest results from the Chester and Wirral Football League...
CWFL Queensferry Sports Premier Division
Waggon & Horses made it nine wins from nine on Saturday to extend their lead at the top of the CWFL Queensferry Sports Premier Division and are now a huge 13 points clear! Goals from Lewis Coppack, Ben Barratt and an own goal gave Waggon a 3-1 win against Sutton Rangers who had Conor Allen on target.
Second placed Christleton could only draw away at Blacon Youth as goals from Alex west and Matt Hayes were cancelled out by efforts from Blacon's Aaron Rowlands and Keagon Jones.
Kelsall had Jack Johnson to thank as his solitary goal gave Kellsall the points in a 1-0 win against Chester Nomads III.
CWFL Olympic Trophies Championship
Liam Keating was in fine form as he bagged four goals to send Cheshire Vikings on their way to a 9-1 victory against Orange FC. Ian Davies, James Marshall, James Brady, Billy Beasley and Jamie Evans all got in on the act for Viking as Ryan Pullen scored Orange's consolation goal.
Upton JFC Reserves travelled to Sutton Rangers Reserves and came away with a comprehensive 5-0 win. Cae McGovern grabbed a brace and Chris Brett, Freddie Bulow and Harvey Andrews all got singles.
As with their first team Waggon & Horses Reserves are the form team in the Championship and again, they came away with an impressive 5-1 victory against Cestrian Alex to stay top of the league. Trey Lattie was again on the scoresheet this time with a double and Ellis Cooke, Daniel Randles and Aiden Field all grabbed a goal each. Adie Graves got Cestrians consolation goal.
Handbridge FC stay third after a coming away with a hard earned 2-0 win against fourth placed Neston Nomads reserves. Netting for Handbridge was Keiye Wiliams and Jack Radford.
Wirral Junior Cup 1st Round
A blockbusting game in the 1st round of the Junior Cup between Higher Bebington Kelma Vets and Queens Park Vets seen Kelma storm into a 2-0 lead after only seven minutes through goals from Si Tierney and Dave Huntington, however Dotty Bolton converted a penalty and swiftly secured his and Queens second to level matters at 2-2. Just before half time Shaun Burgess reclaimed the lead for Kelma with a close-range header. The second half mirrored the intensity of the first, but this time it was Queens who took charge. Mikey Mcgree levelled the score at 3-3 with a well-placed shot after being put clean through, and on 60 minutes the same player put Queens 4-3 ahead, finishing off a brilliant Queens move with a fantastic header. Kelma, resilient as ever, equalized once more when Mark Jones netted with a low shot from the edge of the box. With both teams relentlessly pursuing a winner. Kelma were awarded a penalty, Ben McWah maintained his composure to secure the victory for Kelma as the game ended 5-4. A thrilling encounter served as a fantastic showcase for Vets football, with both teams playing out a great game.
CWFL Tarvin Precision Vets Division 4
FC Vaults had Daniel Kelly on target with a brace and was joined on the scoresheet by Luke Holland and Kieth Roberts who both got singles as Vaults secured a fine 4-3 victory against second placed Hoole Rangers Vets who replied with goals via an Andy Johnson brace and a single from Dan Eborall.
CWFL Tarvin Precision Vets Division 5
Rake and Pikel Vets got their first win of the season on Saturday as they defeated Crossway Vets. Chris Scutter bagged a double and Peter Wheeler a single for Rake as Phil Radcliffe scored for Crossway.
Pictured - The Junior cup game between Higher Bebington Kelma Vets (Blue kit) and Queens Park Vets White kit) game, which finished 5-4 to Kelma.